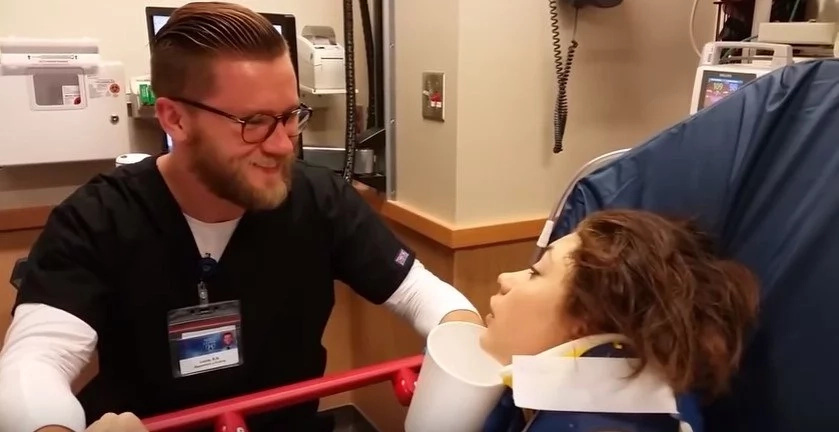 - There are many hilarious videos of patients under anasthesia talking crazy
- This latest viral video of a girl proposing to her nurse is probably one of the best
- In the video a girl that broke her arm is getting treated in a hospital and falls in love with the handsome nurse that's holding her hand
This hilarious video was recorded when a woman under anesthesia began proposing to her male nurse.
"We're getting married," the woman tells her nurse. The nurse is a good sport and plays along to the delirious patient, sitting next to her and holding her hand.
"Oh you're going to have fun watching this later," the nurse tells her.
The girl tells the nurse that she's scared and forgets where she is. The nurse reminds her that she is in the hospital because she broke her hand and she's getting treated for her injuries.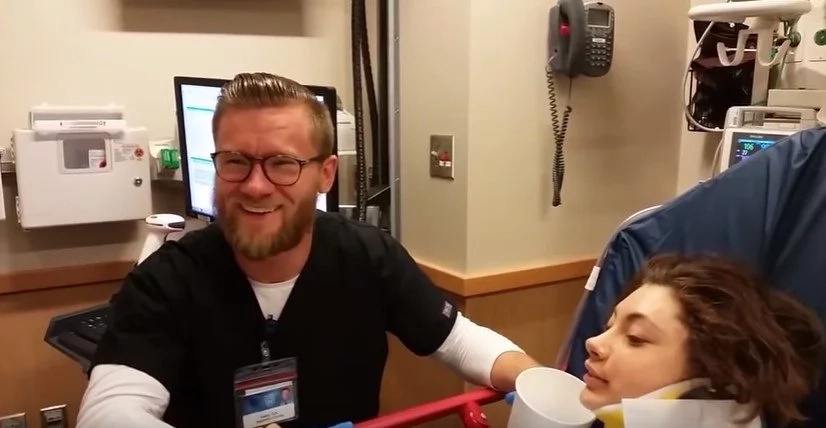 READ ALSO: Wife Brutally Beats Husband's Side Chick And Makes Her Pee Her Pants!
The girl soon forgets about all her troubles again and starts planning her wedding the nurse she just met. She says that her wedding dress will be blue and even picks the flowergirl all while lying in her hospital bed.
However, probably the anesthesia wore off an hour ago and the girl just decided to have a reason to try her chances with the handsome Seth-Rogen looking nurse. In the video the nurse predicts that the video will go viral and he was right!
Watch it below and have a laugh at this lovesick girl and jolly nurse:
READ ALSO: CCTV Captures A Clumsy Customer Hilariously Breaking 4 Flatscreens TVs
READ ALSO: Killer Clowns Cause US Stores To Stop Selling Creepy Clown Masks
Source: Kami.com.ph