- Making time for each other just like the old days, former Senator Bongbong Marcos and wife Liza went on a romantic date on Monday
- Bongbong and Liza had their first meeting in New York City way back year 1987
- The couple was blessed with three children: William Vincent, Joseph Simon and Ferdinand Alexander
READ ALSO: 7 Filipino celebs who wish President Duterte proposes to them
Former Senator Bongbong Marcos took her wife Mary Louise "Liza" Cacho Araneta-Marcos out on a date on October 17.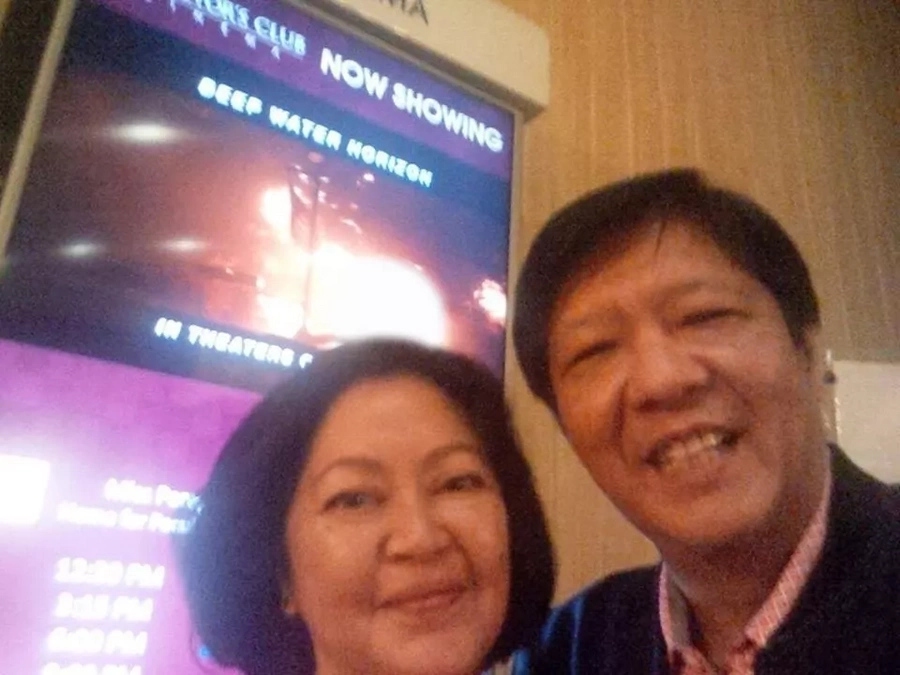 In his Facebook page, he posted a photo that is now going viral with the caption, "Date night."
Bongbong and Liza's love story is a proof that there is a happy ending and that happily ever after does exist.
In an article published by Woman Today on February 15, 2016, Bongbong shared that she first met Liza in New York in 1987 through their mutual friends. Liza was working as a lawyer in the Big Apple while during that time he was attending the trial of his mother, former First Lady Imelda Marcos.
READ ALSO: 7 surprising photos of celebrity pairs you will never expect have actually dated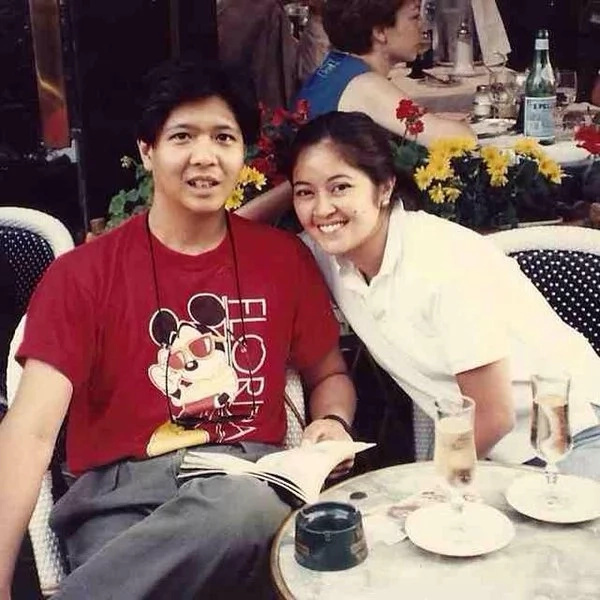 The former senator recalled how their love story blossomed, "We were very comfortable with each other and we got along really well. We both had this warped sense of humor and so we laughed a lot at everything and everybody."
Liza, on the other hand, can still remember the thing about Bongbong that left a mark on her.
"There was never any animosity in him. Mabait talaga siyang tao (He is really a nice person). If I had to go through what he went through, I'd probably be bitter and angry at all those balimbings. Pero siya, hindi. He was kind even to those who betrayed his family the most," she said recollecting that critical time when the Marcos family had just been exiled.
Bongbong described Liza as the epitome of energy and life, a strong, and confident woman who is always on the go.
READ ALSO: 7 famous Filipino personalities who bravely lambasted President Duterte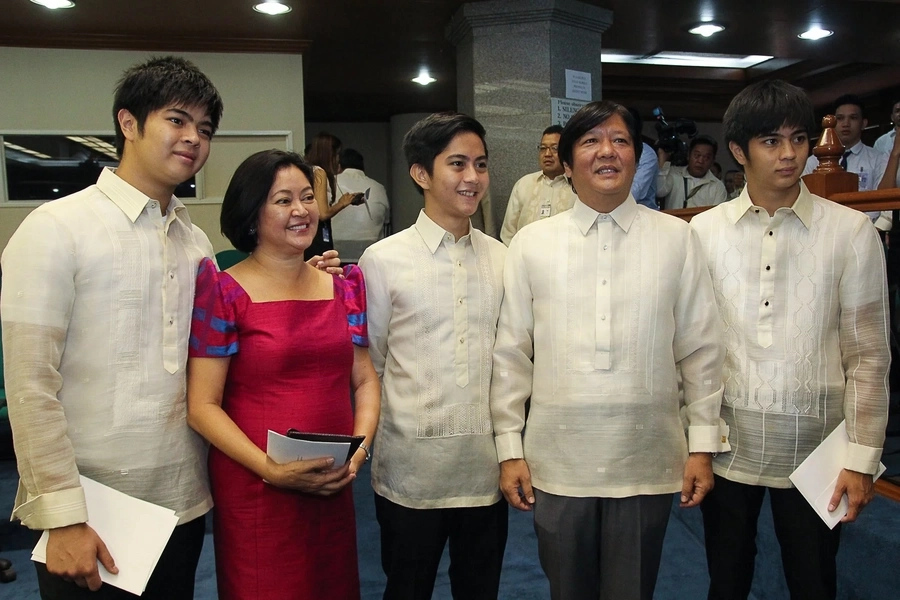 He also disclosed what keeps him falling for her wife over and over again, "There was never a dull moment when she was around. At the same time, though, there was this serenity about her that calmed my whole being."
The two tied the knot in a chapel in Italy through a touching ceremony with only few select people invited to witness their vows.
Netizens can't help but comment on how the long-time couple inspired them.
"Good for you enjoy your evening. My husband and I would usually set our date nights even to this days and we look forward to it just like the old days when we barely started it kinda keep the Kilig factor alive." - Maria Florida Salazar-Reyes, Facebook
READ ALSO: Prominent Filipinos who support Duterte vs. prominent Filipinos who support De Lima
"Stay happy inlove and respect each other as husband and wife...You're one inspiring couple." -Rowena Asido, Facebook
"How romantic! Keep it up Senator, Sir. She'll love u more for it and you'll gain more respect, admiration and love from ur handsome siblings." - Sherry Cervantes, Facebook
"Sir BBM and Maam Liza enjoy your date don't let anyone to ruin your happiness! May God bless your entire family!" - Paz Dagwase Gabayan, Facebook
READ ALSO: Nakakakilig! 9 most sought-after Pinoy love teams who make us beleive in forever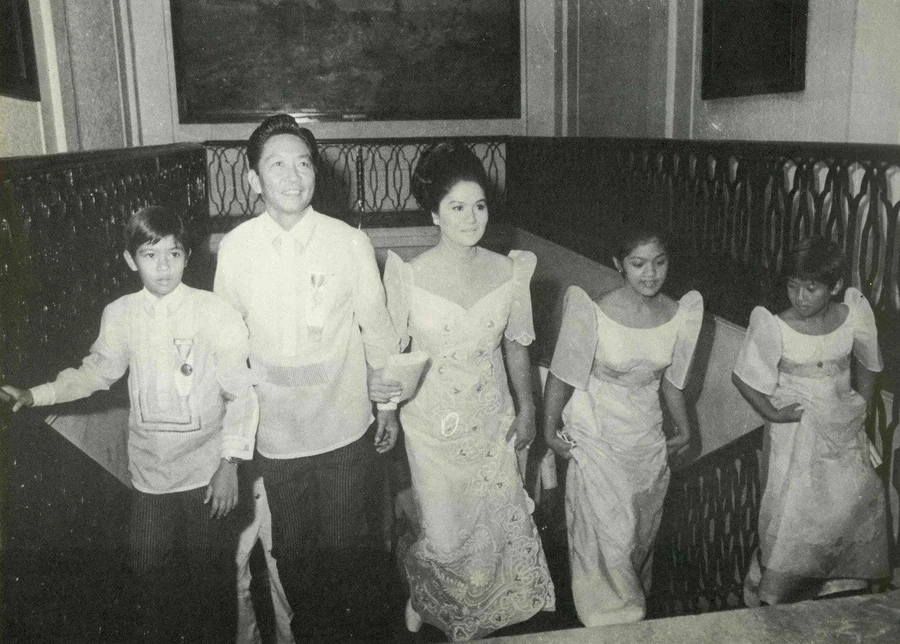 Born as Ferdinand Romualdez Marcos Jr., Bongbong is the second child and the only son of the late dictator and former Philippine president Ferdinand Emmanuel Edralin Marcos, Sr. and Ilocos Norte Rep. Imelda Romuáldez Marcos.
He ran for the vice presidency in the previous national elections on May 9 but lost by a narrow margin to Liberal Party (LP) candidate Maria Leonor "Leni" Robredo.
Senator Bongbong Marcos with his family during the opening of the 2nd Regular Session of the 16th Congress.
RELATED: Ang sweet! Charming cop promises forever to his girlfriend in front of President Duterte
Source: Kami.com.ph