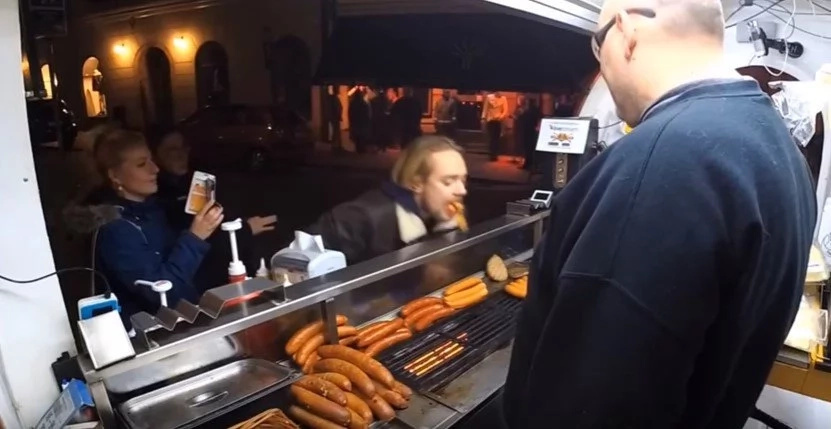 - A video of how a sausage vendor punches a drunken client for spitting on to the grill is going viral across the internet
- It seems the sausage vendor had a bet that whoever eats the hottest sausage he has to offer gets a free T-shirt for the achievement
- But the drunken guy was unable to swallow the sausage and instead spit it right onto the grill for what he got a swift fist to the face
Video of how a sausage vendor punched a drunken customer is making headlines. In the video we see a drunken man standing with a dumb facial expression, chewing a sausage with his mouth open wide as the hulking vendor stands before him.
However it seems he can't chew anymore and just spits the sausage right onto the grill in front of him. The sausage vendor instantly punches him in the face for his revolting behavior.
The drunken man seems to see stars in his eyes from the punch and barely holds himself from falling onto his ass.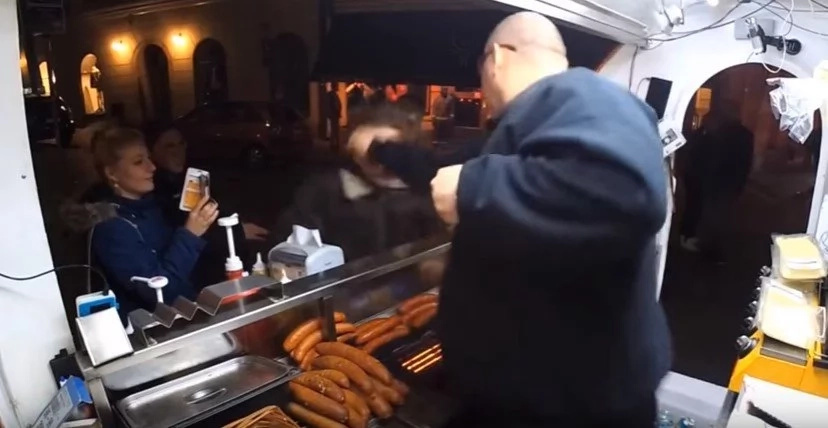 READ ALSO: Hilarious Dork Makes Another Dork Take Off His 'Biker' Vest
It seems the sausage vendor had a bet that anybody who eats the hottest sausage he has to offer gets a free T-shirt for the achievement.
The drunken guy wanted to try to win the T-shirt but just couldn't eat a sausage so spicy.
Through a full mouth he asks the vendor if he can still get the T-shirt, but the rules dictate that the sausage must be swallowed to be considered eaten.
When the drunk hears that he just spits the food out onto the grill for which he gets a powerful punch right in the forehead.
READ ALSO: Killer Clowns Cause US Stores To Stop Selling Creepy Clown Masks
READ ALSO: Man Totally Destroys His Cheating Wife's Lover
Source: Kami.com.ph