- Four Nigerian girls invented a urine-powered electricity generator
- Media concluded the urine is enough to produce energy, but it's not
- It's an interesting idea with lots of room for development
Four girls from Nigeria have managed to build a generator capable of producing up to six hours of electricity using one liter of urine as a fuel.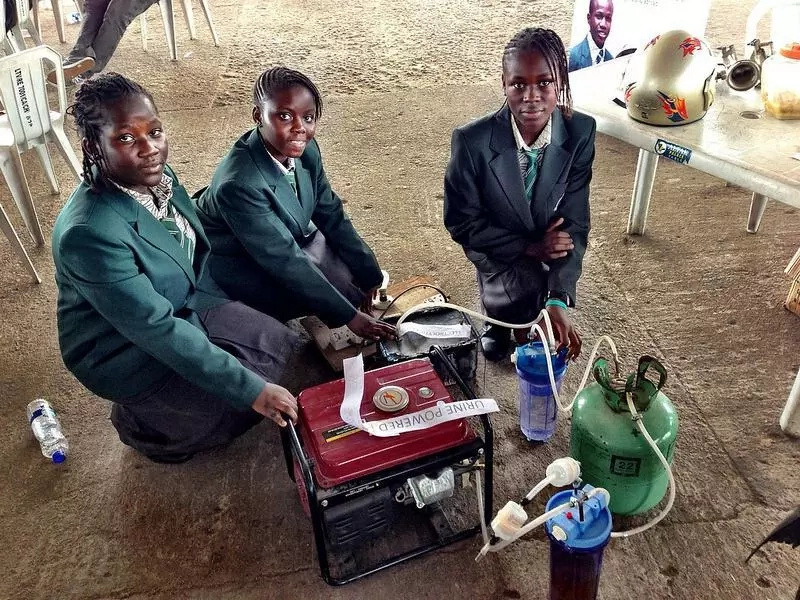 However impressive this "new technology" may sound, it's still not a groundbreaking innovation as many sources have called it.
Apparently, the urine alone is not enough to generate the electricity. What's more, the device actually uses more energy than it creates, so it's actually providing negative value for now. It's interesting to see if there is a potential to develop this technology to actually give undoubtful results.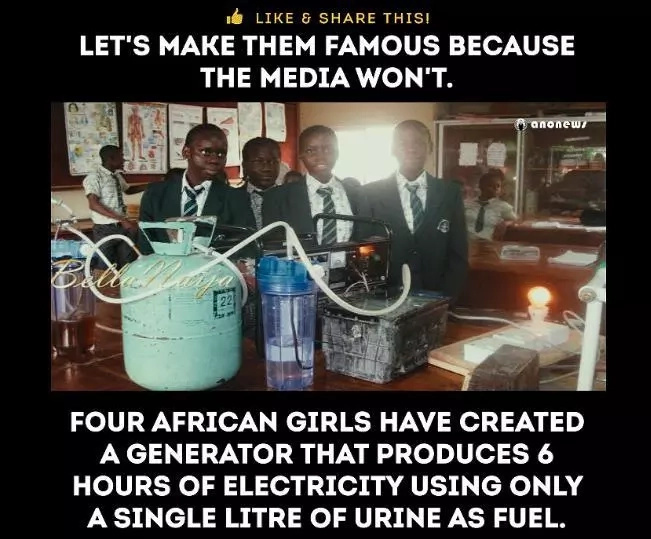 How did this all start?
Back in November 2012, a science fair and festival Maker Faire Africa published a story about one of the featured project. It was a power generator powered by urine, created by four female students. Quote:
Possibly one of the more unexpected products at Maker Faire Africa this year in Lagos is a urine powered generator, created by four girls. The girls are Duro-Aina Adebola (14), Akindele Abiola (14), Faleke Oluwatoyin (14) and Bello Eniola (15). One liter of urine gives you six hours of electricity.
An explanation of how this device works was included. Quote:
Urine is put into an electrolytic cell, which separates out the hydrogen. The hydrogen goes into a water filter for purification, which then gets pushed into the gas cylinder. The gas cylinder pushes hydrogen into a cylinder of liquid borax, which is used to remove the moisture from the hydrogen gas. This purified hydrogen gas is pushed into the generator.
Many media who have later covered this story concluded that the urine alone was enough to generate the electricity. As we already said, that's not the case. The device requires additional energy in order to separate hydrogen and oxygen in the urine so it could actually be used as fuel.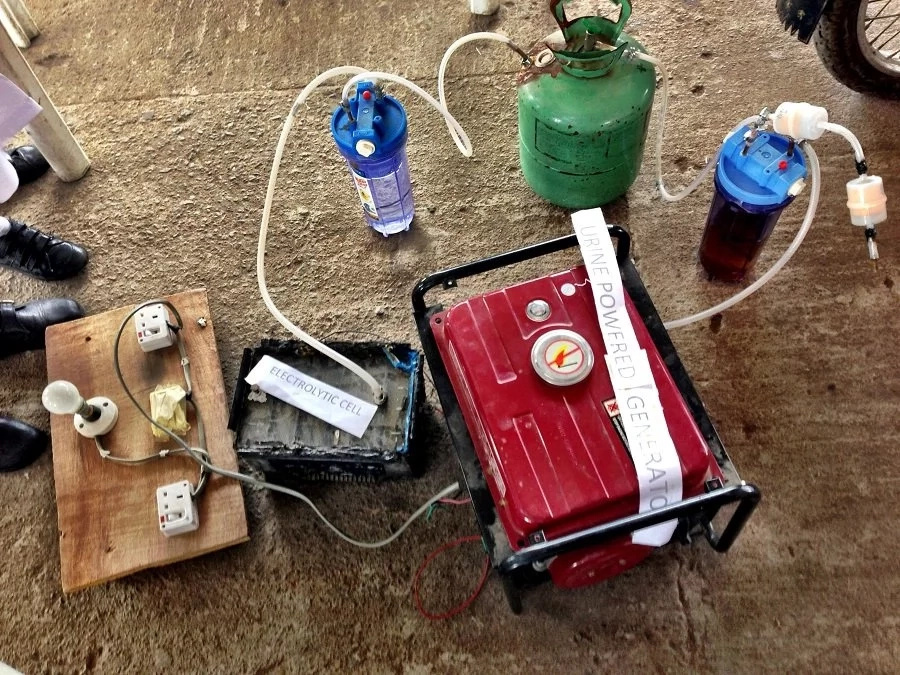 In order to separate hydrogen and oxygen, the device would actually need to use more power than it produces.
The project leader, Duro-Aina Adebola, explained how they used an old car battery for this. Quote:
This is just a normal car battery: we just removed the contents and then inserted our electrodes; we used stainless steel mesh as our electrodes.
None of this means that the girls didn't have an innovative invention. It's only safe to say that it's not quite yet developed in a way that would bring a new sustainable energy source. Time and research will show if there is potential in urine-powered energy generators.
Source: Kami.com.ph