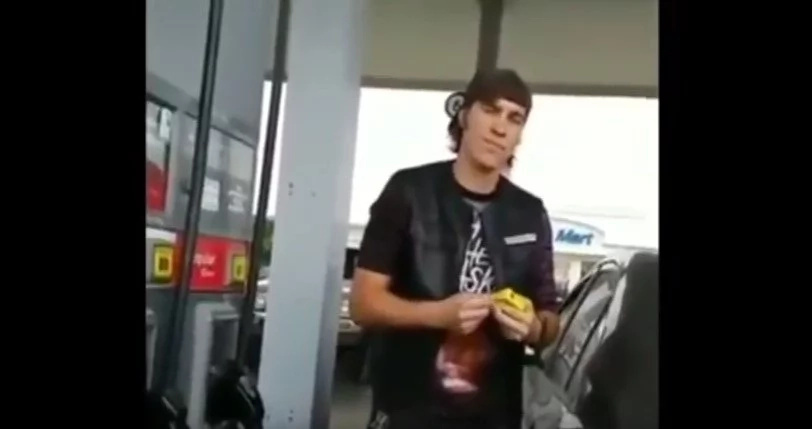 - A video of a man making another man take his finctional biker gang vest off is going viral across the internet
- In the video an alleged biker makes a man at a gas station take off his biker vest because he claims that it is an act of stolen valor
- However, the biker vest is merchandise of the popular TV series 'Son of Anarchy'!
A hilarious video is making its way around the internet and having people grabbing their sides from laughter. The video depicts some guy approaching a man on a gas station and asks him to remove his 'biker vest.'
The biker vest in question is merchandise from the wildly popular TV show about bikers 'Sons of Anarchy.'
The 'biker' asks the man in a hilariously dorky voice to remove his vest because apparently wearing the biker vest of a fictional biker gang from a Fox TV series is an act of stolen valor.During the interrogation the 'biker' finds out that the Sons of Anarchy fan got his vest as a present from his girlfriend.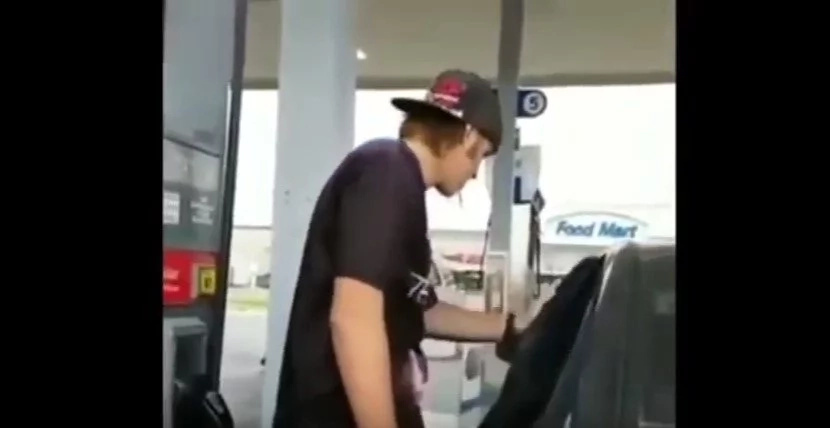 READ ALSO: Nicki Minaj Twerking In Nothing But A Tight Black Thong Is Making Men Drool
He warns him that he's in a good mood today and he will let him go with just a warning… today. Next time there is a chance that he might get his 'face kicked in' by real bikers for wearing the vest.
The 'biker' advises the man wearing the vest to take it off and never wear it again and the man obliges and tells him he totally understand the problem.
Because wearing the vest of a fictional biker gang from a fictional TV drama is definitely going to insult the likes of hardened criminals from the Hell's Angels and Mongols motorcycle clubs.
Watch the video for a hearty laugh:
READ ALSO: Furious Employee Confronts His Boss For Cutting His Pay
READ ALSO: Wife Brutally Beats Husband's Side Chick And Makes Her Pee Her Pants!
Source: Kami.com.ph