EDITOR'S NOTE: This column contains themes and language that may not be suitable for minors. Parental guidance is strongly advised.
Singer Jim Paredes, his wife Lydia, and singer-actress Cynthia Patag caused outrage in the online community after they shared a false story on Facebook about a man who was allegedly a victim of summary killing in President Duterte's war against drugs.
According to the controversial Facebook post of Paredes and Patag, Noli Asensio was abducted, drugged and killed as a victim of Duterte's drug war.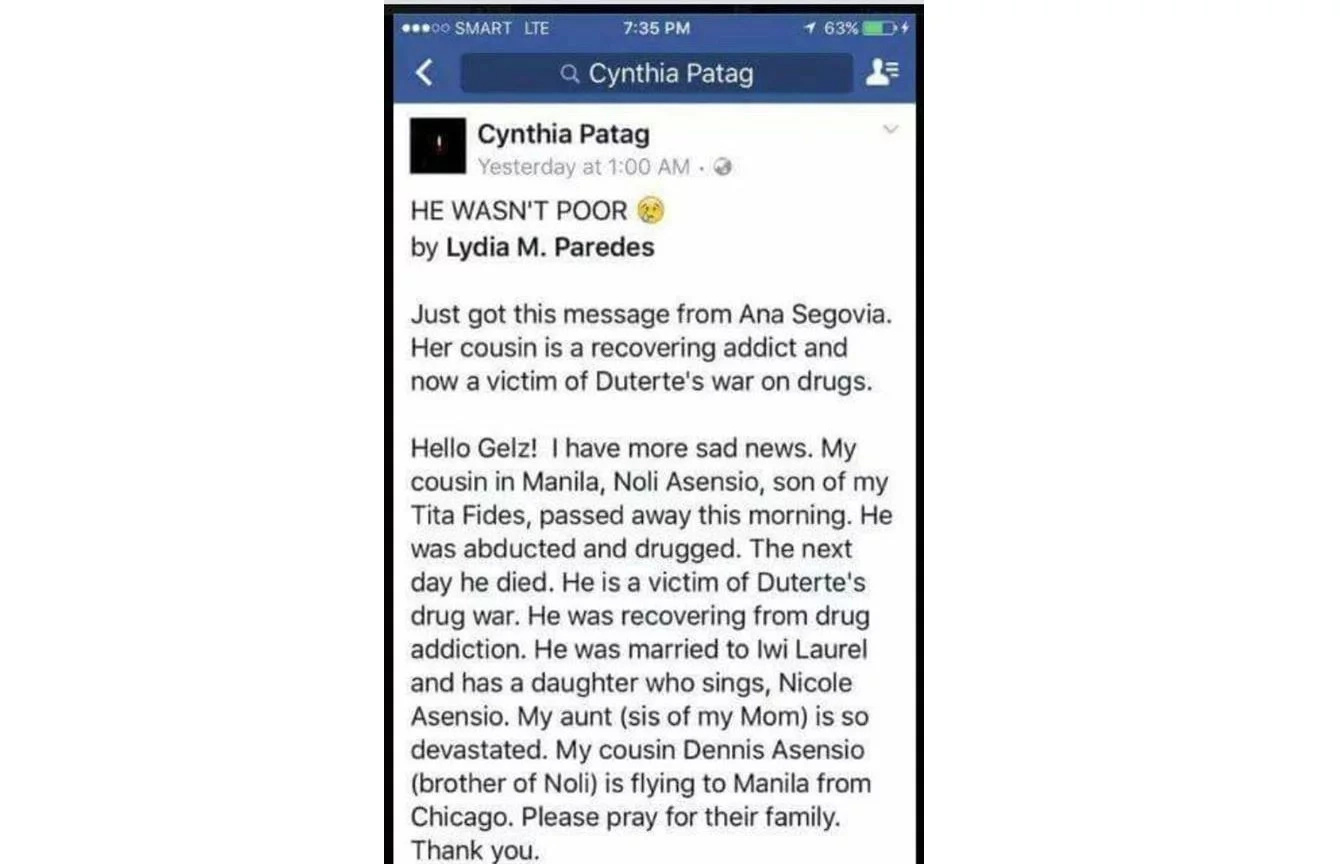 However, Patag later said that the story was false and that Noli died after being rushed to the hospital due to chest pain. She added that Noli was imprisoned before due to his involvement in illegal drugs.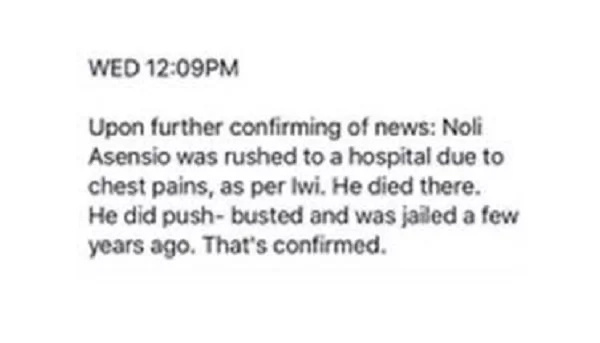 Due to the false story that quickly spread in social media, Noli's wife, Iwi Laurel, said on Facebook that his husband's death should not be used for personal interests and motives.
READ ALSO: Kris Aquino warns celebrities about danger of using illegal drugs
"Forgive me for saying this, but you were not in the ER during his last moments and we never appointed you to be the family's spokesperson. So please, do not use Noli's passing for any of your political motives and schemes," Noli's wife posted.
"If you are a good person, you will stop spreading all these lies. If you have compassion, you will understand that we are grieving for someone we love very much who was a good person and we miss him terribly," she added.
Several personalities such as Rajo Laurel and Lea Salonga also posted their reaction to the false story on Facebook.

READ ALSO: Christopher de Leon admits to being a former drug addict
Noli's daughter, Nicole Laurel, also posted on Facebook to express her disappointment on Patag and Paredes. Several netizens also slammed the celebrities for using Noli's death against Duterte anti-drug campaign.

Duterte has received plenty of criticisms from both the local and international scene regarding his anti-drug war which has claimed thousands of lives of suspected drug criminals in the Philippines.
The President has reacted with hostility towards anyone who has criticized his campaign, even daring the U.S. and the EU to withdraw their support from the country.
Here is a video to lighten up the mood!
READ ALSO: Tart Carlos accuses some celebs of cheating showbiz drug test
Source: Kami.com.ph