- A video of an Arab playing with his gun and almost killing two kids in the process has gone viral
- Netizens slammed the man for endangering the lives of the children
- They also urged gun users to practice gun safety, especially when around people
A video showing an Arab man showing off his gun-handling skills and almost killing two innocent children in the process has outraged the online community.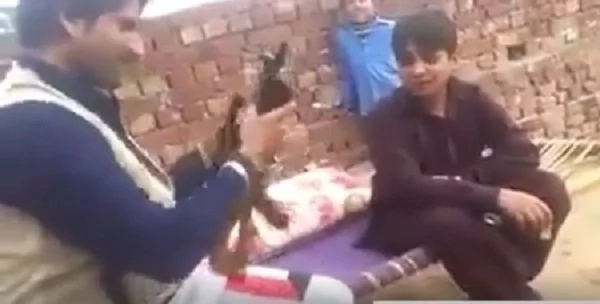 The video shows the Arab man showing off how much he knows the different parts of his gun. The audience for his performance are two helpless and innocent children.
After a few moments of showing off, the Arab makes a mistake and accidentally fires his gun in the direction where the kids are positioned.
Fortunately, none of the children was hurt. The Arab continued playing with his gun acting like nothing happened.
READ ALSO: Filipina beats up rude foreigner in front of huge crowd
Many netizens slammed the adult for his carelessness in handling the gun around children.
"Karamihan naman sa mga yan ay walang alam sa baril... Makahawak lang ng baril masaya na wala nang iniisip," a netizen posted.
(Most of these people do not know anything about guns… They are just happy to hold a gun without thinking of anything else.)
"Feeling expert ka muntik ka tuloy makapatay ng bata," a social media user said.
(You feel like you are already an expert and that is why you almost killed children!)
READ ALSO: Affectionate Pinoy caught on camera giving his mother a bath
Several netizens advised other gun users to always practice gun safety, especially around other people.
"Wag iharap sa tao ang baril at make sure na walang bala at naka safety," a netizen advised.
(Do not point a gun at other people and make sure that the gun has no bullets and is in safety mode.)
SHARE this shocking video with your family and friends!
Here is another shocking video to pump your adrenaline rush!
READ ALSO: Armed robbers get shot by heroic security guard
Source: Kami.com.ph