- Marlou has been criticised by many for his looks
- However, the internet sensation has used this as a tool to better hmself
- In this video, Marlou shows that what counts in not on the outside, but what is on the inside
Marlou knows that his pimples and facial scarring has labeled his as one of the internet's ugliest person. However, instead of becoming depressed about it or becoming ashamed of who he is, Marlou has used this to empower himself.
READ ALSO: Toddler tries to babysit twin siblings but the results were disastrous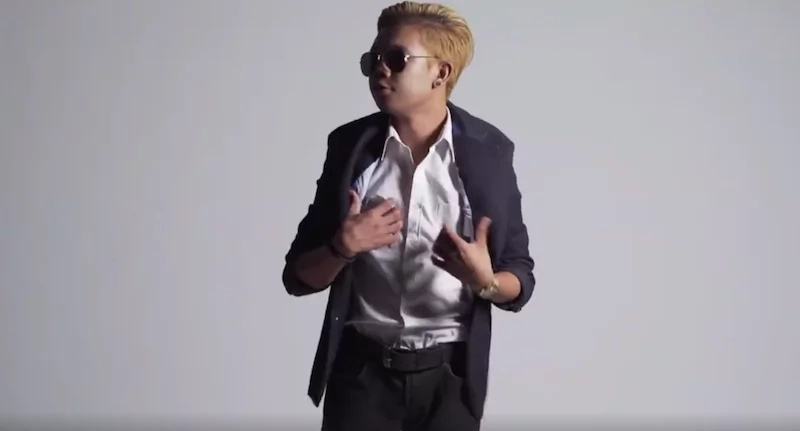 READ ALSO: Filipina beats up female foreigner in front of a huge crowd
Marlou became an internet sensation when he started posting videos online of himself acting confident. He usually posts funny videos of himself being an alpha male and a lady's man.
In the video, Marlou recounts his story. He grew up in a poor household and he often had to sell cigarettes for a living. He felt incomplete.
He grew up alone. He was often bulling. People said he was ugly, that he made their blood boil because of his disgusting face.
READ ALSO: Armed robbers get shot by heroic security guard
However, even with this lifestyle, Marlou is quite positive.
He said that what counts is your character. How you help people.
What is flawless is being a cheerful person. It is how you express yourself.
Netizens agree with Marlou. Many commented that true beauty really lies within. Because, although you may be a very handsome or beautiful person, if you character is bad, then you are not a good person.
A beautiful person is one who shows a character that cares about others and one that is cheerful despite circumstances.
WATCH the inspiring video of Marlou below and share with your insecure friends and family:
Source: Kami.com.ph