- Typhoon Lawin has entered the Philippines area of responsibility as of 5:30 p.m.
- According to a forecast from the state-run weather bureau, Lawin is packing a maximum sustained wind of 175 kph, and may pick up strength as it nears land
- PAGASA also warned of Lawin possibly becoming a super typhoon as it continues to intensify and enlarge
Typhoon Lawin, with International name Haima, has officially entered the Philippine area of responsibility (PAR) as of 5:30 p.m. on Monday, October 17.
According to the latest weather bulletin, typhoon Lawin was located at 1,135 km East of Virac, Catanduanes as of 7:00 p.m. Currently packing maximum sustained winds of up to 175 kph (109 mph) and gusts of up to 215 kph (134 mph), Lawin is moving northwest with a speed of 24 kph.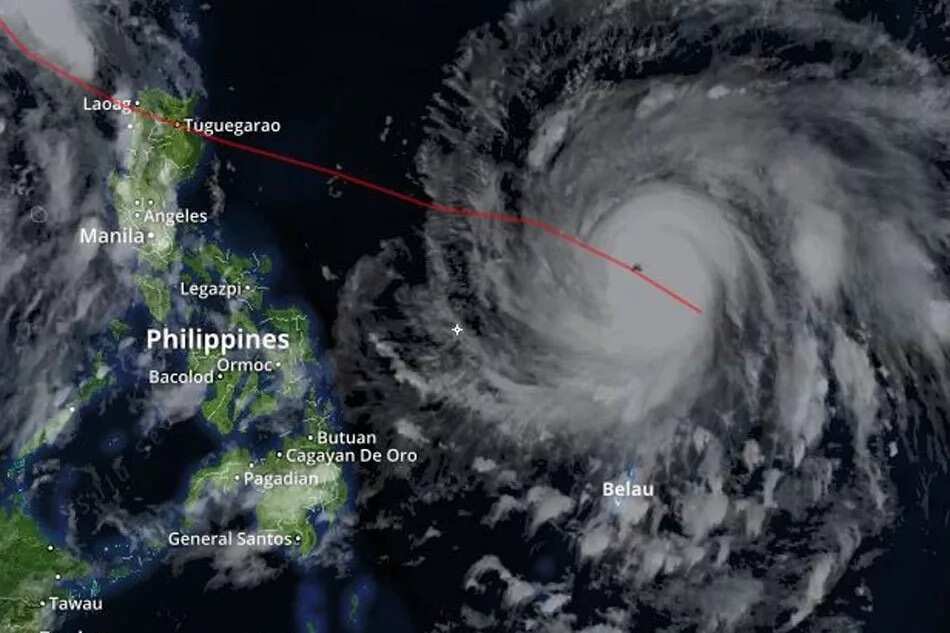 In one of its forecast, the state-run weather bureau, Philippine Atmospheric Geophysical and Astronomical Services Administration (PAGASA), had announced that Lawin is expected to make a "landfall" over Cagayan and bring maximum sustained winds of around 220 kph (137 mph) to the northern Luzon region.
READ ALSO: Inventpamore: De Lima trumps alleged connection with the Espinosas
PAGASA also warned that the typhoon will likely become a super typhoon as it nears land.
"It will possibly be a supertyphoon. It's also getting bigger," says PAGASA weather forecaster Jori Luiz.
According to the Dvorak technique, typhoon Lawin has the potential to have intensity 6. For reference, one of the worst super typhoons in the country had been Yolanda, which packed a Dvorak intensity rating of 8.1, killed at least 6,000 persons, and caused unprecedented devastation.
READ ALSO: Duterte just agreed to say "YES" to SC decision on Marcos Burial at LNMB
With this in mind, the potential damage may include blown down poles, extensive damage to none concrete roofs, disintegration of homes made from light materials, and bent or blown down small to medium steel frames.
If Typhoon Lawin maintains its west-northwest course, it is projected to rip across Ilocos Norte and Apayao on Thursday, October 20, before exiting PAR on October 21.
"As of now, it's not yet one hundred per cent sure that Lawin will be a supertyphoon, although it is intensifying," Luiz added.
RELATED: PNP confirms custody of wanted drug lord Kerwin Espinosa
Source: Kami.com.ph