- Video of a gay guy crawling on his knees in front of his partner begging not to expose him to his wife
- The recording partner tells him that if he does not return his calls or do what he says he will send the video to his wife
- It seems the cheating man didn't do what his lover said since the video is going viral all across the internet
A gay man records his partner standing on his knees before him, literally begging him not to expose him to his wife.
He is seen crawling on his knees on the pavement before his gay partner, clasping his hands in front of himself and almost crying."
Please, don't do it, cuz," begs the cheating man.
"Then why you act like a bitch?" asks his partner.
READ ALSO: Incredible Video Shows Baby Elephant Saving A Man From Death!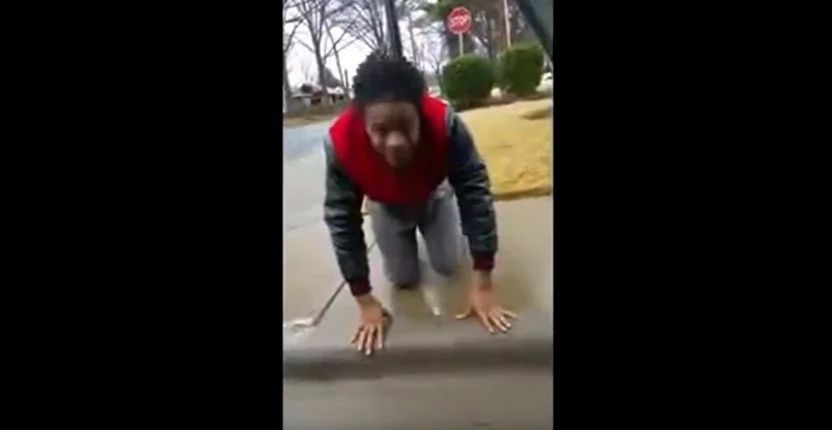 "This is for me only," says the man with the phone. However, he clearly lied since the video is already going viral across the internet.
The man on his hands and knees by know repeats: "Please, don't do it, cuz.""You are going to do what I want! And you're going to what I say and when I call you you're going to start f*cking responding when I call you. Now get back in the car!" says the partner.
The hilarious video of the cheating gay guy who cherishes his relationship with his wife is going viral across the internet. Or maybe he's just afraid that his wife will kill him.
Well it seems he probably did stop returning calls and didn't do what his gay partner said since the video is all over social media.
READ ALSO: Holy Sh*t...Russian Woman Tried Ressurecting Dead Husband With Holy Water!
READ ALSO: Wife Brutally Beats Husband's Side Chick And Makes Her Pee Her Pants!
Source: Kami.com.ph