- President Rodrigo Duterte has clarified in a press conference at the Davao City International Airport on Monday that he will adhere to the Supreme Court (SC)'s decision on the issue regarding the burial of former President Ferdinand Marcos at the Libingan ng mga Bayani (LNMB)
- According to the President, the SC interprets the law, and while the law is there, it must be followed
- The issue has resurfaced as the status quo ante order by the SC is set to expire on Tuesday, October 18, prompting netizens to activity once again
"We will follow what the Supreme Court says," says President Rodrigo Duterte, when asked about the Supreme Court ruling against the burial of former President Ferdinand Marcos, during his press conference following the pre-departure speech at the Davao City International Airport on Monday, October 17.
Before leaving for Brunei Darussalam and China, the President had clarified the issue by saying that the law, and subsequently, the decision of the Supreme Court (SC) will be carried out especially because the SC is the one who interprets the law.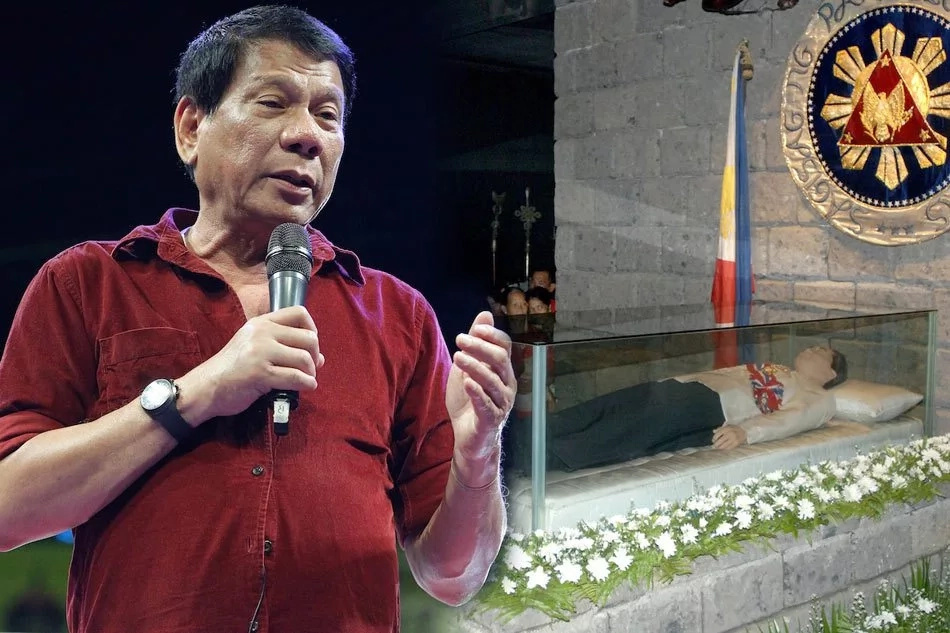 The issue has resurfaced as the status quo ante order given by the Supreme Court is expected to expire on Tuesday, October 18.
READ ALSO: 4 things Duterte is definitely smarter than all world-leaders combined
The President, despite being a staunch promoter of the Marcos' burial at the Heroes' Cemetery, assured the public that the Philippine government will do as the law says, including the decision on the burial of former President Ferdinand Marcos at the Libingan ng mga Bayani (LNMB).
"As long as that law is there, it shall be followed," Duterte had said.
Netizens have once again renewed their agreement and disagreement to the idea as tweets prompt LNMB (Libingan ng mga Bayani) up among the trending topics for the day.
READ ALSO: How Marcos' treasury came about - and where it is now
Here are some of the reactions from the netizens:
The supporters have shown up as well.
RELATED: Hala ka Duterte! Justice Carpio affirms Duterte's possible impeachment if he surrenders Scarborough
Source: Kami.com.ph