WARNING: The following footage is graphic and may not be suitable for minors. Please be advise.
A disturbing footage has been circulating the web. In the video, a father was cheerfully playing with his son when suddenly he slipped and accidentally crushed him.
READ ALSO: Chinese Bride "Allows Guest To Molest Her During Ceremony" (Video)
The video was taken by the supermarket CCTV in Guangzhou, China.
In the video, we see a father happily playing with his son at his back. The father was swing his son.
Father falls on son and kills him.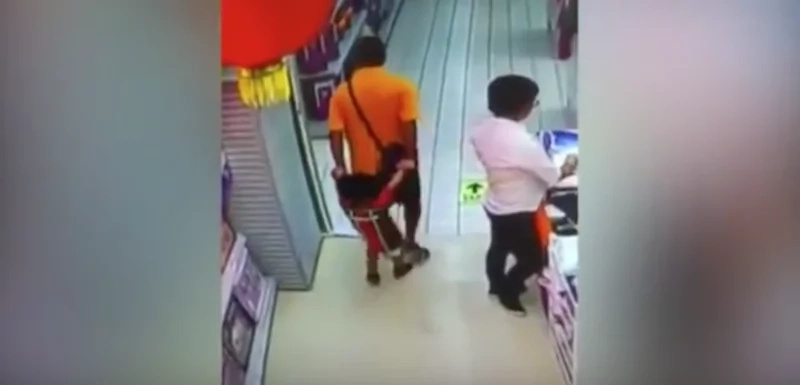 As they were walking with the son at the father's back, the dad suddenly slipped and lost his balance.
The father fell on his son with his full weight.
READ ALSO: This "Sex In The Bathroom" Act Has Everybody Lost Their Minds
Reports that have yet to be confirmed say that the boy was quickly taken to the hospital but unfortunately died because of a broken neck.
According to Guangzhou Broadcasting Network, a paediatrician from the hospital stated that the father's entire weight was on the upper body of the child, crushing his head and breaking the neck.
The child is said to have "suffered a cervical fracture."
The Chinese news station issued a warning to all parents to take extra care when playing with their children in slippery areas.
READ ALSO: A Tough Prison Inmate Raised This Dog, But Watch What Happens When He Says Goodbye...
WATCH the disturbing video below and warn fellow parents of the dangers of playing with little children in slippery areas:
Source: Kami.com.ph