If you think you had seen some shoplifting before, this woman who hides a full TV under her skirt is a total pro that has taken shoplifting to a whole other lever. You definitely need years of practice to do what she is doing in this video.
An average woman gets into a store, take a box of a plasma screen TV under her dress, holds it with her legs and then she comes out of the store walking, as if nothing had happened. You can't even think she has something between her legs on the video. She is a total master in shoplifting.
The footage was caught by surveillance system of a shop in Guapiles, Costa Rica. In the video there are two women one that takes the TV and another watching out naturally.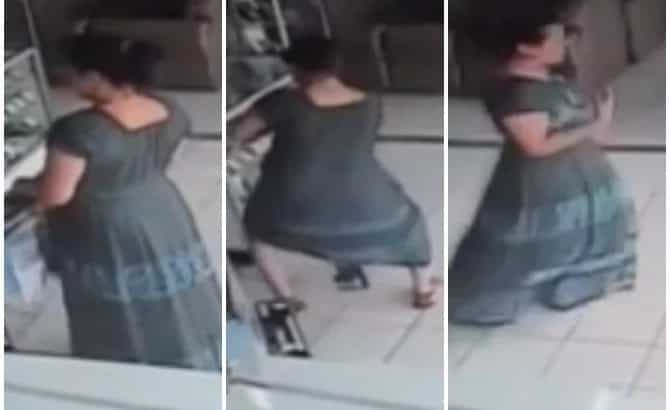 The shop assistant, Jacinto Ramirez Callas, 25, said "She did it so quickly that no one could notice anything or react" Why do you need a gun for when you have this kind of skills?
It is just a 14 seconds footage but there you can see that this is not the first time that woman does something like that. She has been either practicing at home with some objects similar to the one she took or doing this many times and for long.
" Now police have appealed to the public for help in catching the thief by releasing the video of snatch and grab". The police are hoping someone can identify the mysterious and skillful woman to seize her for what she took and to see what other things she has down there.
Source: Kami.com.ph