Batman and Captain America rescued a kitten from fire.
They were working in a children's event nearby when they saw the flames engulfing a house.
They work for an organization in charge to give a positive message for children.
Men dressed as Batman and Captain America swoop into burning home and rescue stranded house cat from fire. This is a true heroic happening that you only think to see on your favorite TV shows.
This happened on a sunny Saturday in West Virginia. The mane of the masked heroes are John Buckland and Troy Marcum who dress as superheroes and attend events where they teach children positive values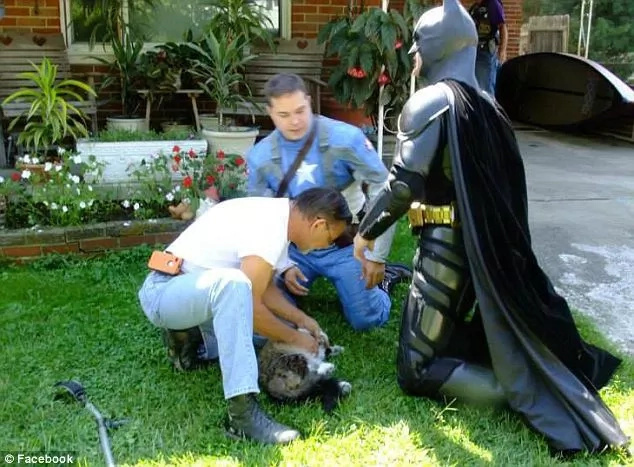 They had been working children's events nearby when they saw smoke from far in the Mitton home. This was a great opportunity to make from their costume a real superhero's skin and impress some little followers.
The whole show is part of an organization run by Buckland called Heroes for higher that uses costumed avengers to spread a positive message to kids.
Thankfully the previous experience this Batman had as a firefighter turned out positive to control the situation. In the end, never give up that was the lesson from Batman and Captain America left that day.
Source: Kami.com.ph