A video o a kissing couple assaulted by the wife of the man has gone viral
The video took place in Russia
His wife surprised them with a gang of friends that would help her to get his man back.
A man was caught red lipped when his wife surprising him kissing another woman on a train station and it is all on video. The video has been shared intensively on the social networks and it portraits how a lovely and Shakespearian love story hits solid ground when the wife of the man appears in the scene.
The video was made by some men recording the romantic snogging their lips off when both they and the lipper were surprised by the wife.
It happened in a train station in Russia. Well if you thought Paris was the capital of love, now Russia is competing for the tittle as well.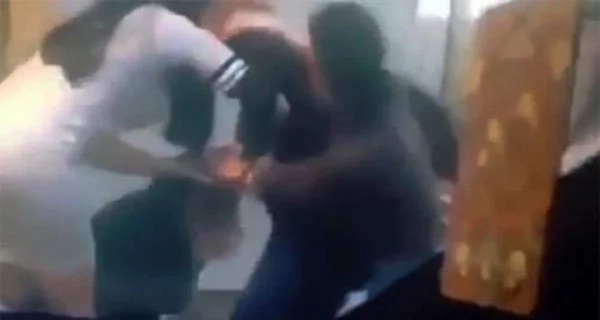 The woman did not arrive alone She took with her a gang of girls to beat her wile pulling her hair. The man tries to control the situation but there are too many women for only one man.
Of course, the video was a hit in Russia and now it is spreading all around the world making all the men proud and all the women imagine what they would do in that situation.
Source: Kami.com.ph