- An inebriated man tries to befriend lions in a Zoological park
- Fortunately neither the lion nor the lioness showed much interest in him
- Finally, in disgust, he gave up the attempt to touch them
An inebriated Indian male decided to make friends with the Lions in the African Lion enclosure at the Nehru Zoological Park in Hyderabad.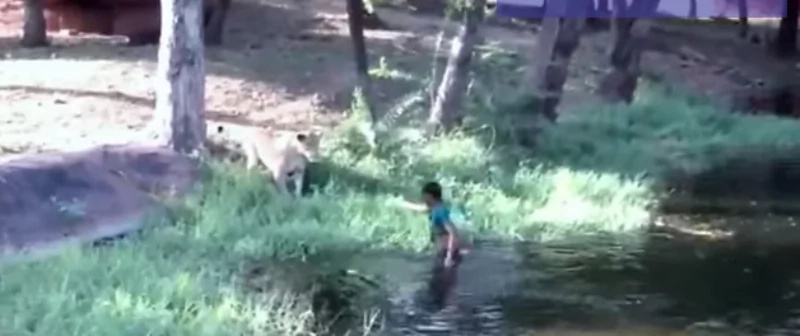 In the video the crowd are going wild trying to get him to turn back but he is undeterred, He had to climb down a steep embankment, wade across a body of water to get to the lions.
Fortunately for him the lions showed curiosity but did not see him as a meal. He tried (unsuccessfully) to high five a lioness. She lost interest in him when her partner arrived. After several sniff towards the man, the lion lost interest as well.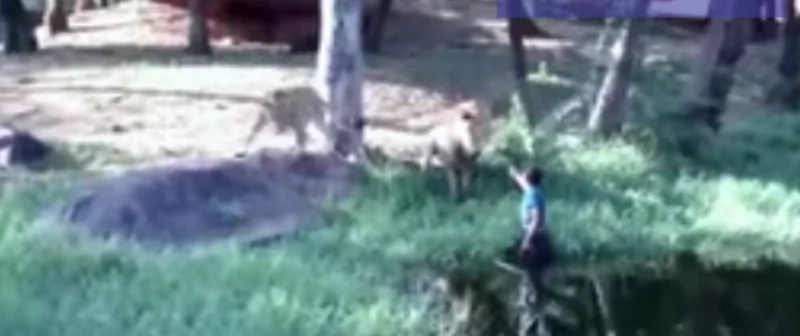 He finally gave up in disgust and turned to wave to the crowd. I'm sure he thought they were an admiring crowd but by their screams they were horrified.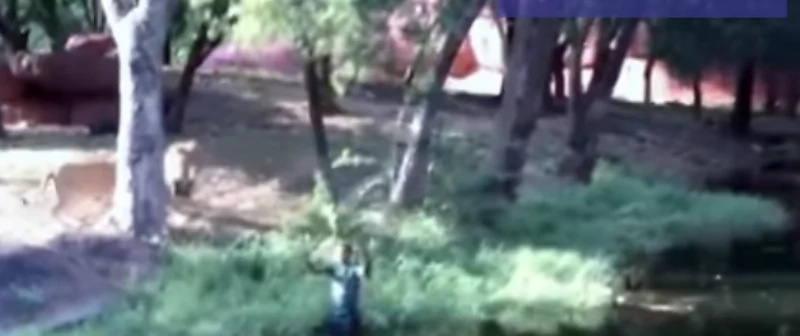 He then turned and waded back to the embankment. After several attempts he was helped back over the fence.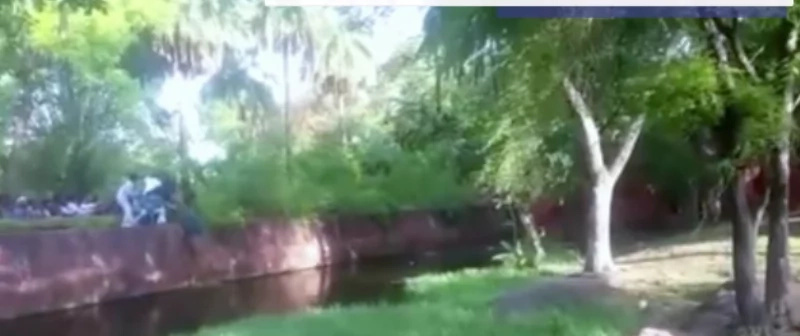 Source: Kami.com.ph