- Swiss performer Milo Moiré takes her art to extreme levels
- This year she made use of a mirrored box over parts of her body
- Her street performance led to her arrest in London
Milo Moiré is a Swiss performance artist who never believes in doing things by the book. She has made public appearances in places and in situations that would make others shudder.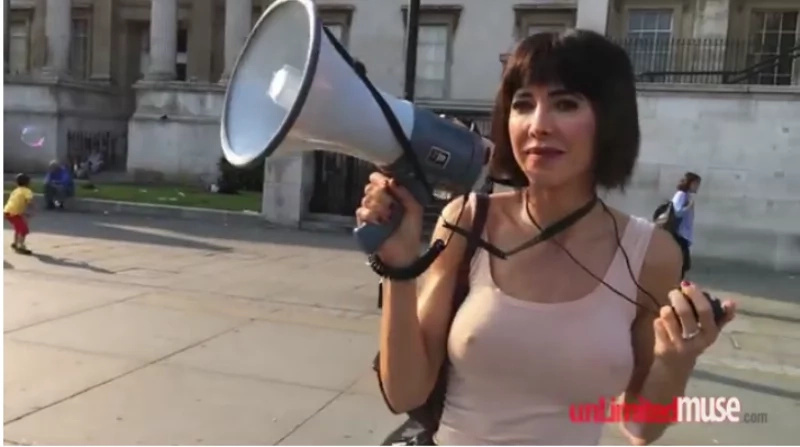 When she was in France last year she took naked selfies at the Eiffel Tower. This stunt led to her arrest.
This year she has moved the goal posts even further. She took to the streets in Dusseldorf, Amsterdam and London wearing a mirrored box over parts of her body. She used a loudhailer to draw attention to her presence and to explain to onlookers what was happening.
At first she wore the mirrored box over her naked upper body and invited the audience to fondle her breasts through a porthole in the box.
She then wore the box over her naked hips and invited males and females to feel free to touch her genitals. She gave them each 30 seconds. She is paying homage to a 1968 piece entitled Touch Cinema by artist Valie Export.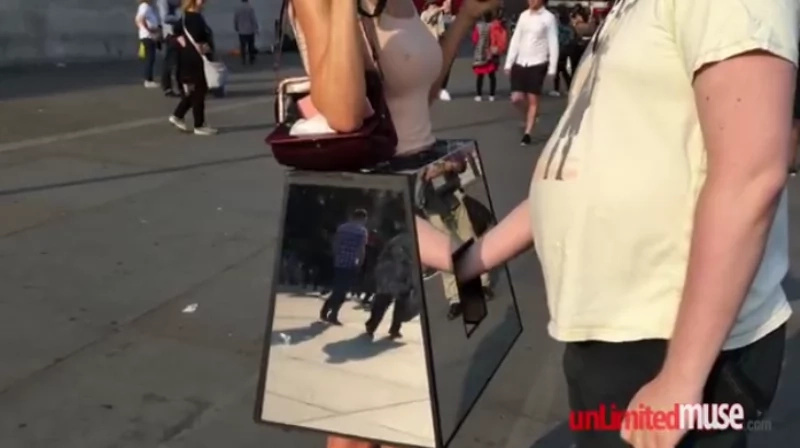 Her London performance led to her arrest for 24 hours.