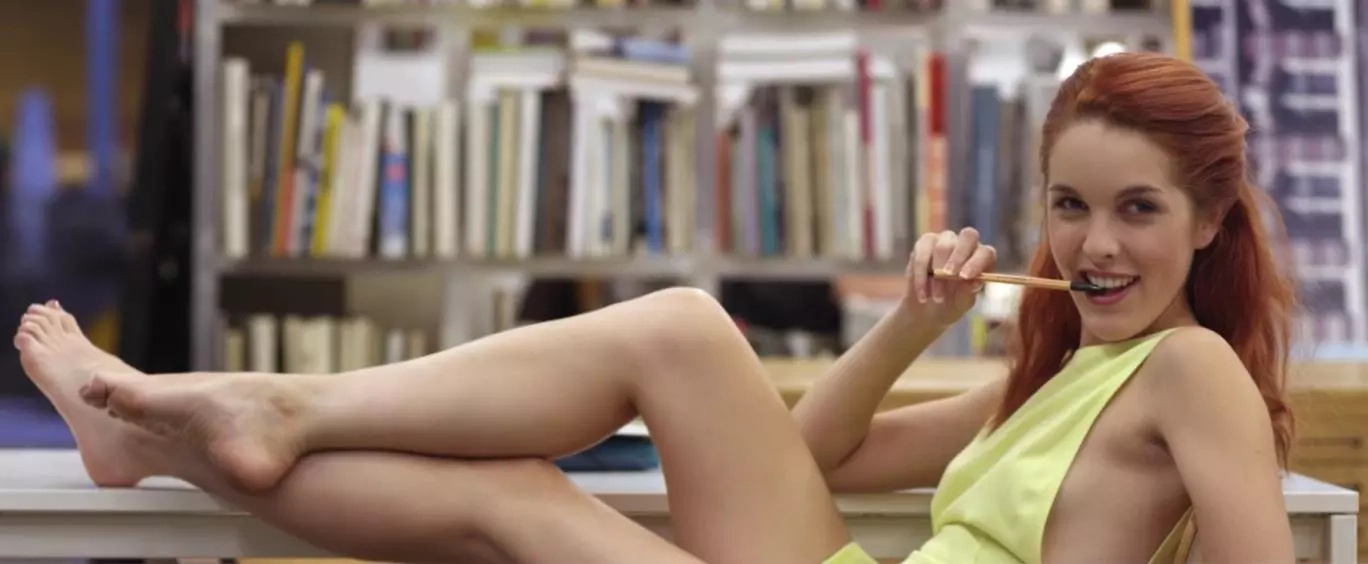 Erica Lust's Do You Find My Feet Suckable? short movie is published on YT on May 13th and it's still there. However this is is the shortened version of the whole 'movie'.
Despite the Youtube licence which assume that pornography is not allowed, the video does not contain explicit scene,s but it was pulled from the YT channel. But, it can be found on Vimeo:
Erika explained this way of represenation of her movies are completely new way of seening the porno movies without explicit scenes. She says that this movies can equally be erotic without them.
Do You Find My Feet Suckable? is showing a man and a woman who meet at the library when he starts dreaming about her. Hw draws feet and than she asks the sentence from the title of the movie, when he starts to lick her feet.