Cast member from the popular TV series "Orange is the New Black" Lea DeLaria has posted on her twitter account "Cast and Crew of OITNB says Fuck you Trump"
Someone took a photo of all dressed in a T-Shirt saying "Vaginas against Trump"
Cast members had to stand up and pronounce their attitude towards Trump as he promotes very conservative and chauvinist ideas whereas OITNB is about women and their uneasy lives.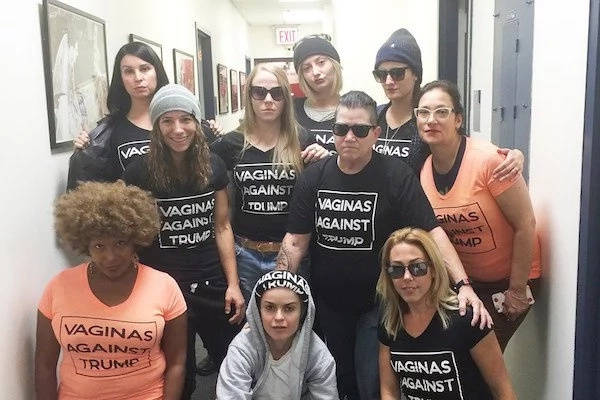 Trump loses more and more supporters as he gives more and more weird speeches. Women got active against Trump particularly after his "Locker room talk" as he called it at the second presidential debate with Clinton.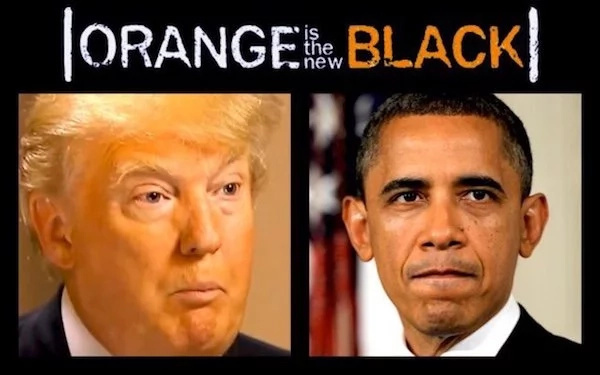 Earlier Trump has said in the old video that was recently published to compromise him, that he is used to "grab women by the pu**y." Such a comment has sparked public outrage and Trump had to explain why did he say that. Such a statement is considered to be anti-women and therefore raised many concerns. But the republican presidential nominee found the way out explaining that he is not proud of what he has said back in time.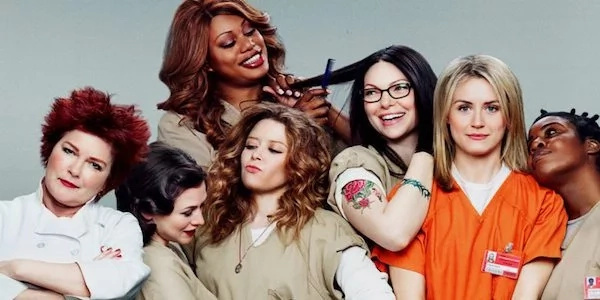 "Vaginas against Trump" , motto, that is written on T-shirts, after Trump saying that he cannot imagine world without vaginas.
Many women in the world are fighting now for equality and they won't allow anyone to cut everything that was achieved in the past century.
Source: Kami.com.ph