In November 2015 famous actor from adult films James Dean was accused of raping his ex-girlfriend and "colleague" Stoya.
Stoya wrote on her twitter account that her ex-boyfriend has raped her and that she couldn't stand how some other people see him as a fighter with non-consensual sex
By the time Stoya wrote that, James Dean was a writer for the column on "sex advice" in TheFrisky.com, where he presented himself as a public advocate for consensual sex.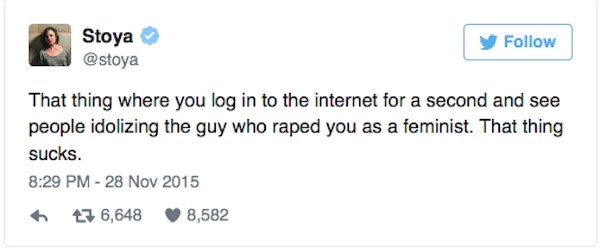 After the tweet appeared, the editor-in-chief of the aforementioned journal Amelia McDonell-Parry dismissed Dean as soon as she found out about that. Amelia claimed that she does need no proof to believe a woman who accuses man in sex assault.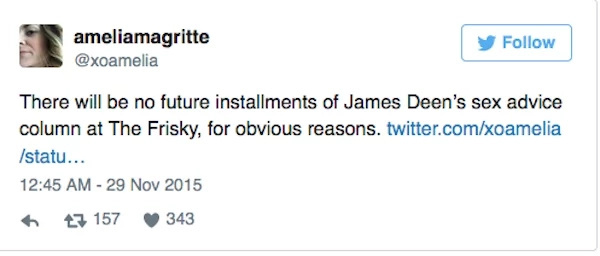 Amelia has also supported and approved what Stoya did as it is important for woman to start speaking up about rapes that they have to face from their ex-boyfriends, husbands and any other men.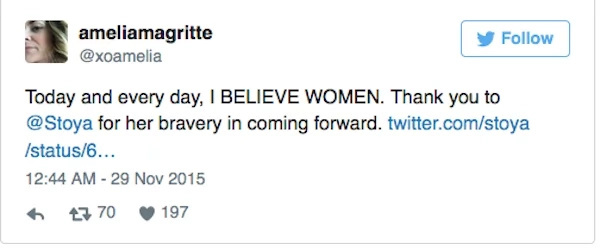 Amelia has also claimed that if they are pornstarts it does not mean that they can not be raped. And everyone has to acknowledge that. She will firmly stand on her feminist position and won't allow a man like James Dean to write such an important column as well as to give "sex advice."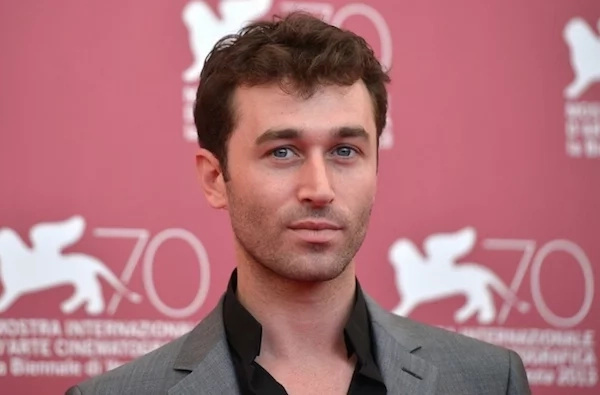 James Dean has his own company, James Dean Productions. It make films for adults.
Source: Kami.com.ph