Pythons are really greedy and monster snakes. They eat all kind of prey, but what happens when a python devours an alligator? Watch this video to find out, it's shocking!
This snake has become a giant among the pythons. Surely, you can find even bigger ones, but this one got 4 meters in length. Such a creature is able to swallow a human all in one piece. Luckily no humans were nearby when it got hungry.
READ ALSO:  Why women cheat? Here are the 5 main reasons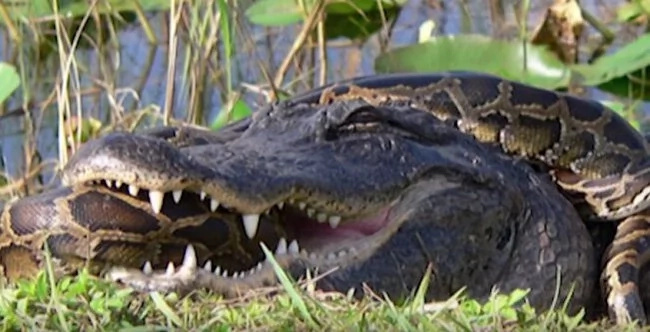 However, it stumbled over a crocodile. It's a pity that no one has seen this epic battle, but the snake won. And it swallowed the alligator; all in one piece. Later on men in a boat passed by and saw a horrifying thing.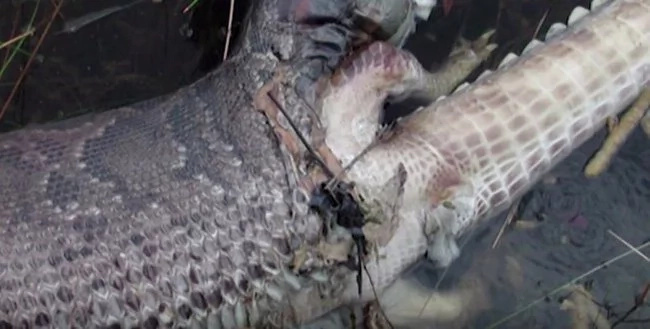 READ ALSO:  Are These Long Snakes Make Love On Camera? (Video)
The huge python was ripped in half and the corpse of a croc stuck out of it. No one knows what exactly happened there. But the scientists suspect the croc was too large of a prey. The python could not digest it and the rotting gasses made the snake to explode! Watch the video to see all this with your own eyes!
This incident is quite shocking and it proves: do not bite more than you can chew! Poor creatures!
Source: Kami.com.ph