- Woman and dog return from walk
- Dog misses the elevator
- Hero spills eggs to save dog
A woman enters the foyer of an apartment building. She has her dog on a leash.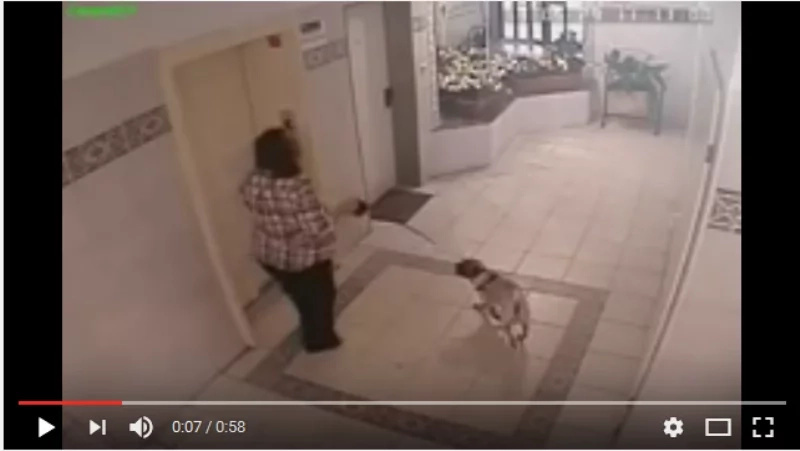 The elevator door opens and for some reason she prevents her dog from entering the elevator. The dog moves away as she tries to enter as the doors are closing.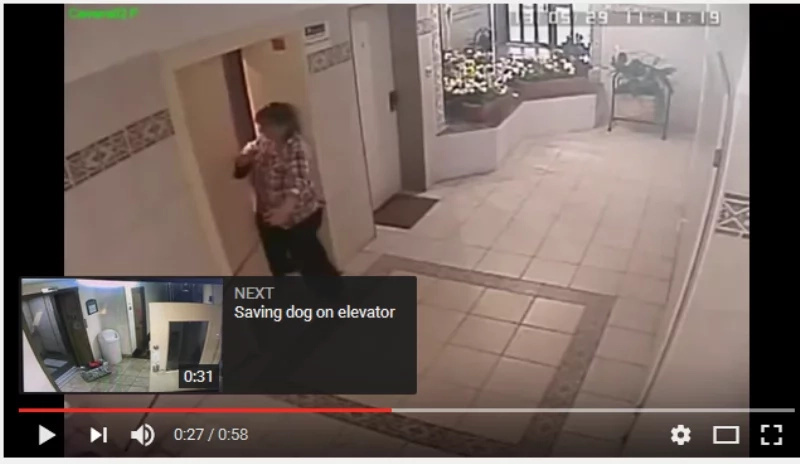 She prises the doors open and enters the lift pulling the dog with her but the elevator doors close before the dog can enter.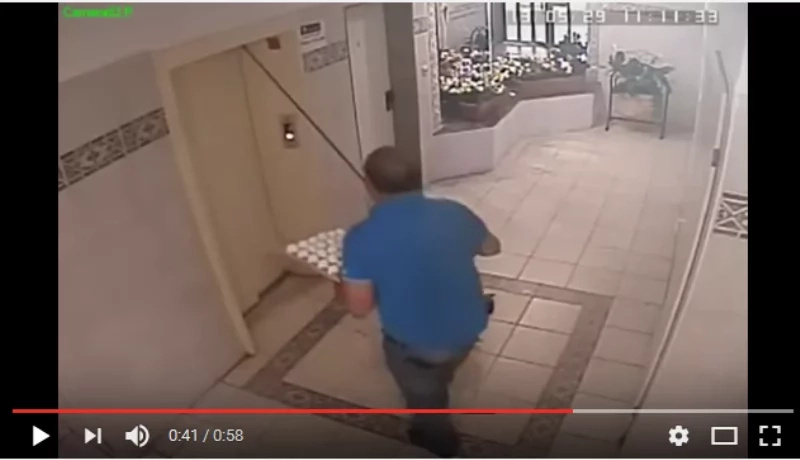 A man enters the foyer with a tray full of eggs and tries to prise the door open but fails.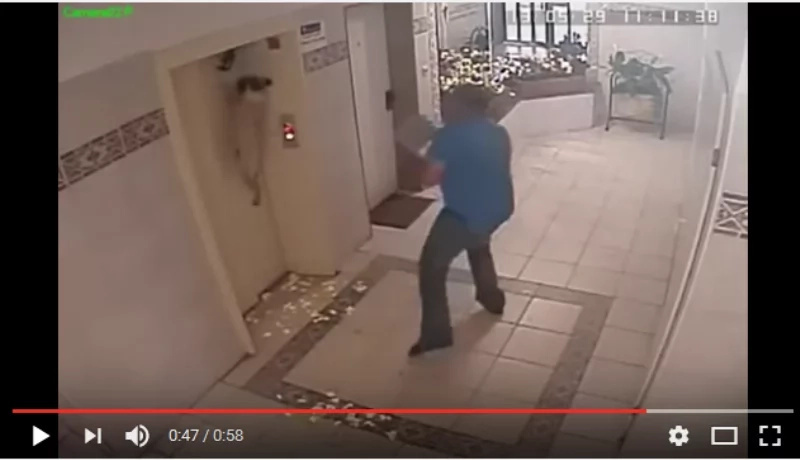 The leash starts to pull the dog upwards until the dog is dangling near the top of the door. The man drops the tray of eggs which smash and manages to rescue the dog just before it gets strangled.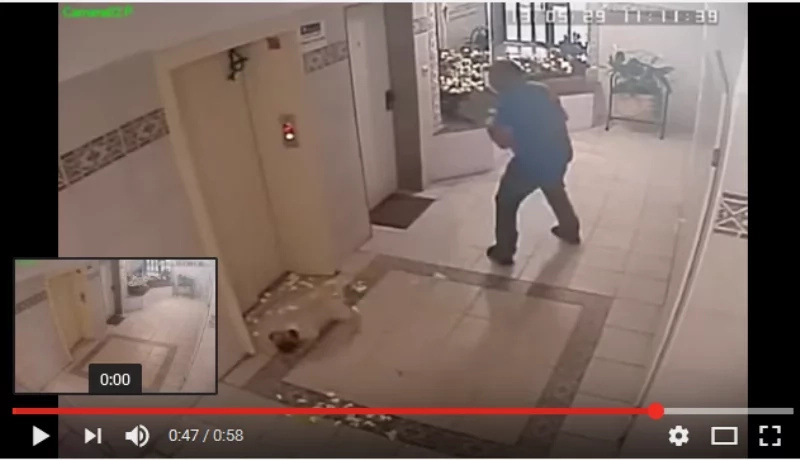 Source: Kami.com.ph