Sometimes mistakes happen. But the thing nobody likes is sending an intimate photo to someone you never think will see something like that is his whole life. Guess what? One dad sent his 'manhood' naked to his son!
After taking the most sexy photo in the world, standing naked in front of a mirror, this man sent this photo to his son, instead to his son's mother! Here is the picture: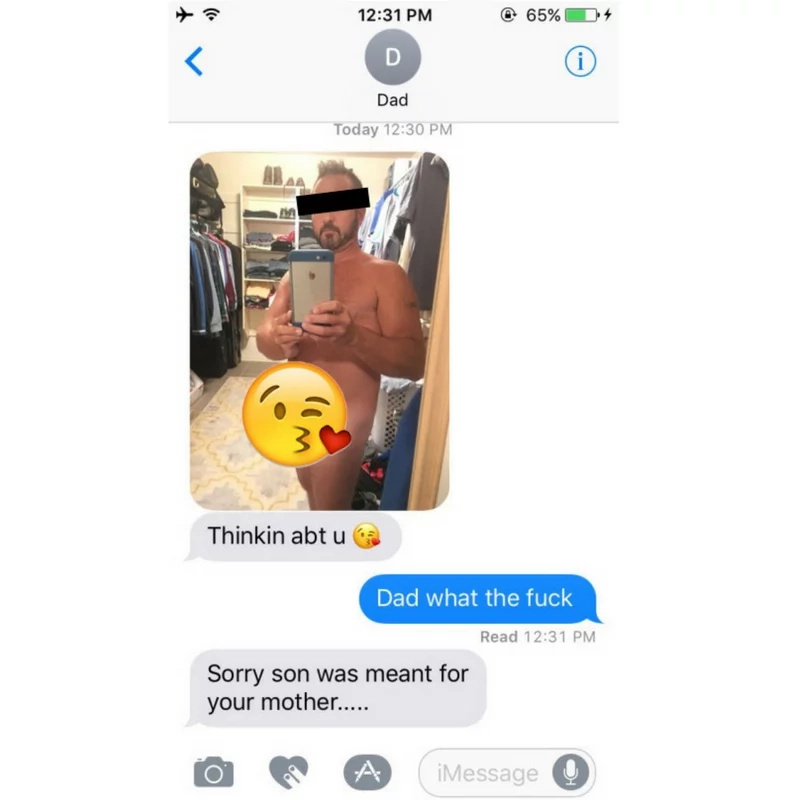 The kid was openmouthed and his reaction was hilarious. Oh, wait. His dad's explanation is more hilarious.