The unique sight was spoted by people watching a small seal in the Baja Peninsula of Mexico. They were capturing the moment with camera of a seal waving on the open sea, when suddenly a whale appear beneath her.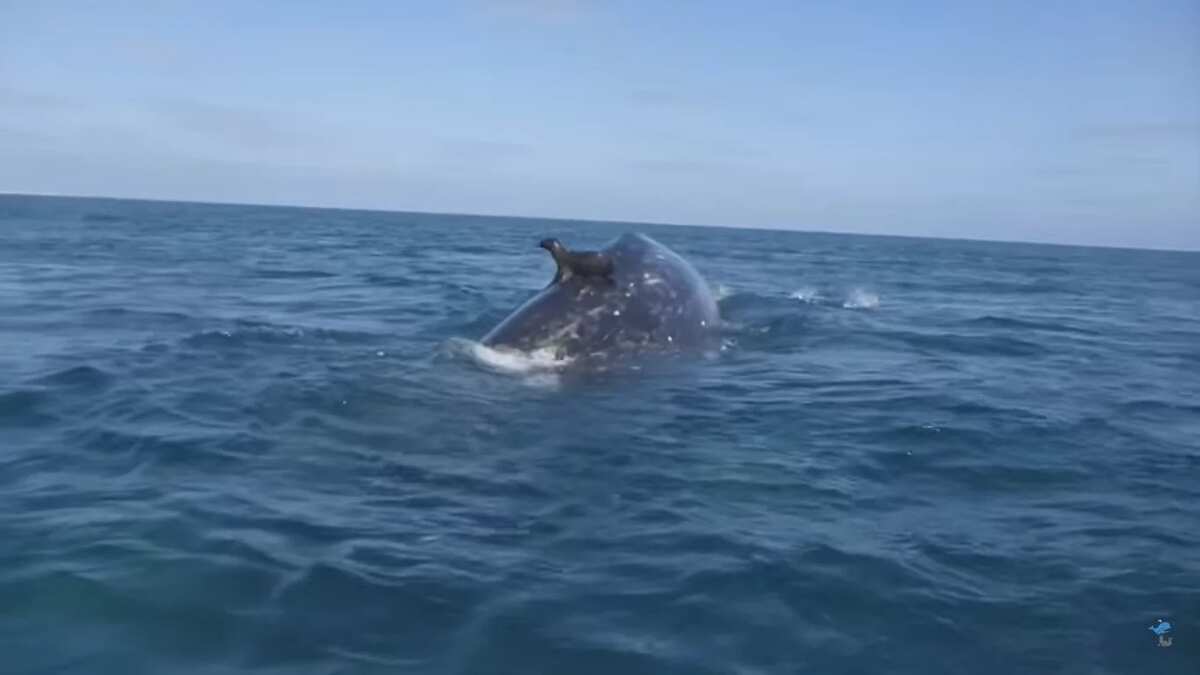 Seal was acctually using whale as a vehicle! But, is this the only reason? According to the experts, seal was defending from the whale.
A whale expert from NSW National Parks and Wildlife, Geoff Ross, said that this is a rare situation, but there were cases when seals ride other animals and the main reason for that is surviving.
So, the funny moment of a seal riding on a whale's back is just another natural act of protecting from not get caught.
Source: Kami.com.ph