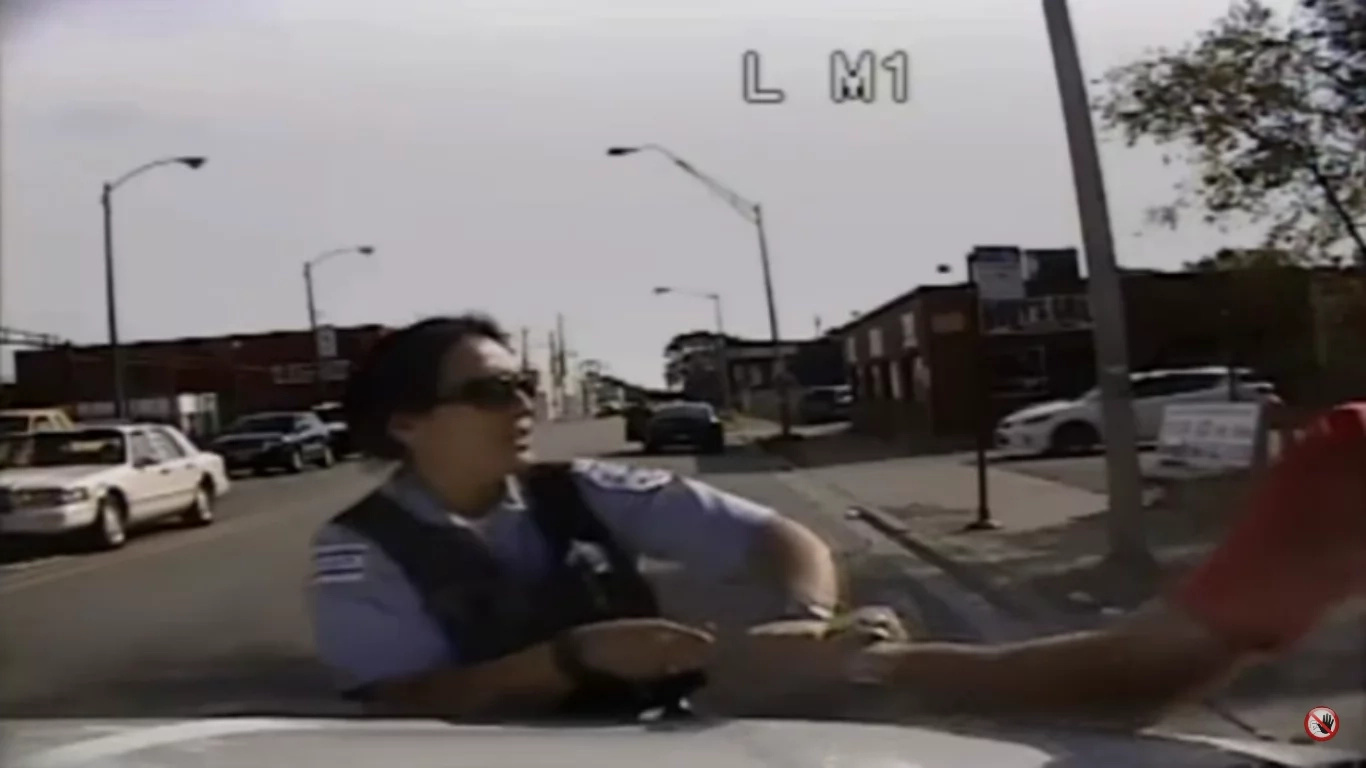 The Chicago police officers are attempting to arrest a man who was on PCP (Phencyclidine) when the man attacked a female police officer by knocking her on the flor despite of other policeman yelling on him.
The female officer was arresting the man dressed in orange shirt and pants when he started resisting out of hands and finnaly coped the woman on the street. The two were were connected with handcuffs. She was crying and her collegues leaped to help her.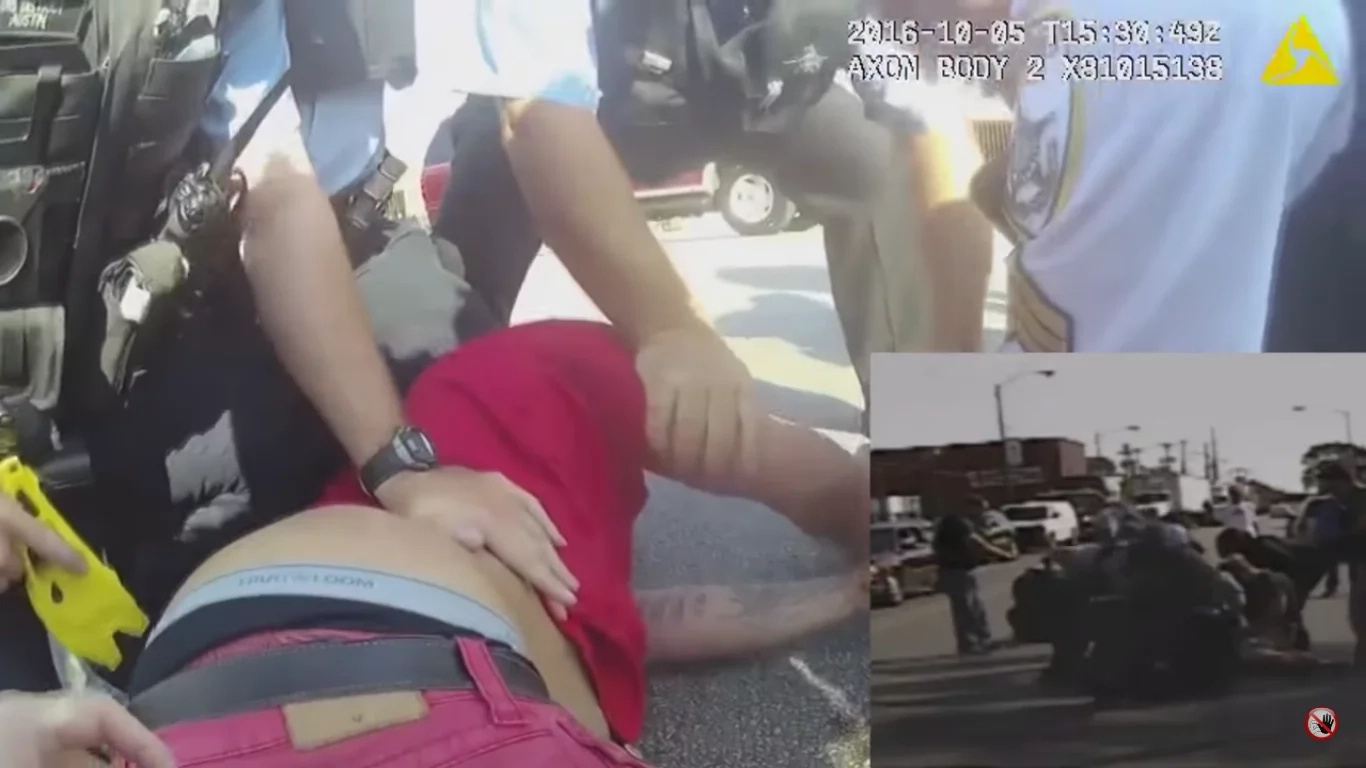 The scene lasted about 10 minutes and the woman was teriffied, but at least released. The man on drugs was beaten after four policemen lie above him.
Source: Kami.com.ph