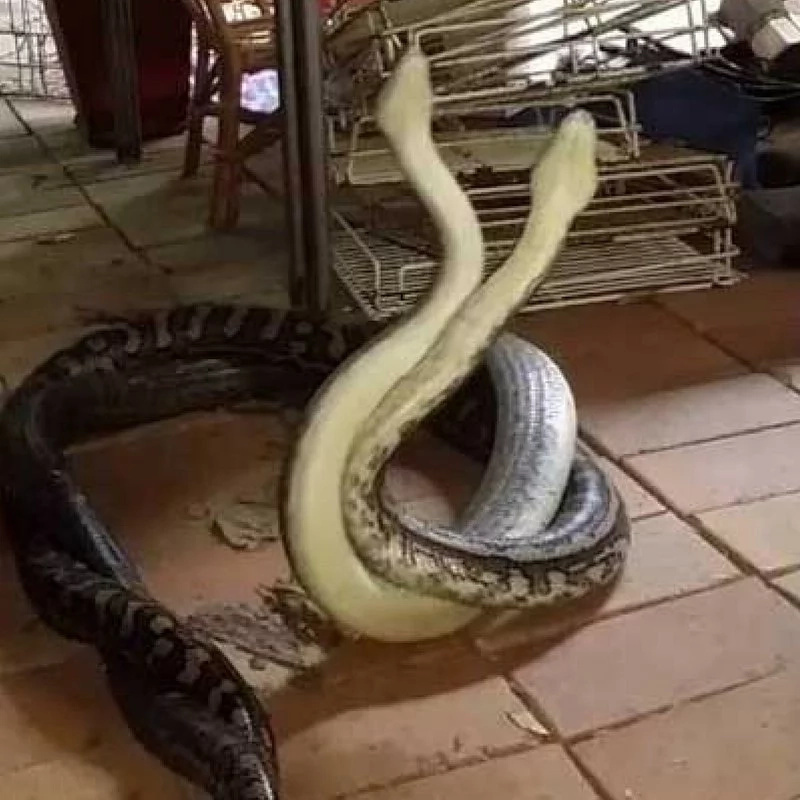 What do you think, are this snakes making love or are they fighting? It becomes a real puzzelment what happened in Murray Paas's kitchen, an owner of Dayboro Butter Factory in Australia.
The scene was epic: two snakes in different colours were spiralled around each other. Mr Paas wasn't sure if this is a fight or a love scene, but people nearby explained these are two male snakes fighting for a female. The scene lasted about an hour and Mr Paas said he was hypnotic during watching it.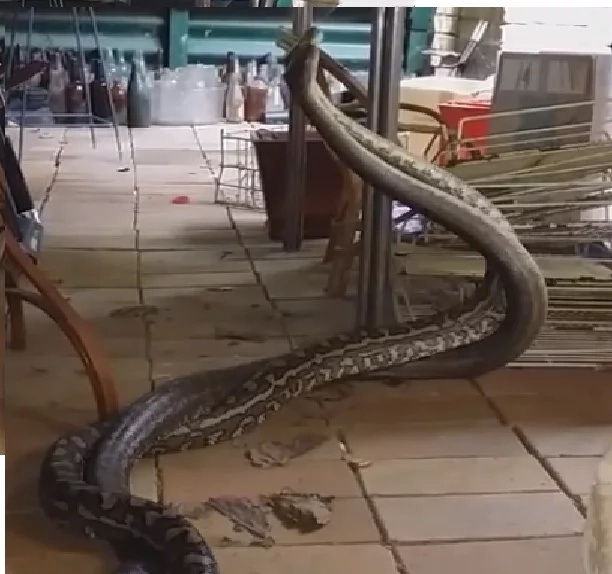 Python expert Daniel Natusch from University of Sydney explained this is a ritual combat of two pythons. It's interesting that Mr Paas know that one of this snakes live above his bedroom in the ceiling and he is keeping her there in order to protect his appartment of pests.
Source: Kami.com.ph