- A man was killed by a mad crowd after the former took hostage of a woman and stabbed her on the neck several times
- The woman was immediately rushed to the hospital and is currently recovering
- The crowd attacked the suspect with bottles and bats as the former was armed with a knife
An unidentified man was brutally killed by policemen, barangay watchmen, and onlookers after he took hostage and stabbed a woman several times on the neck.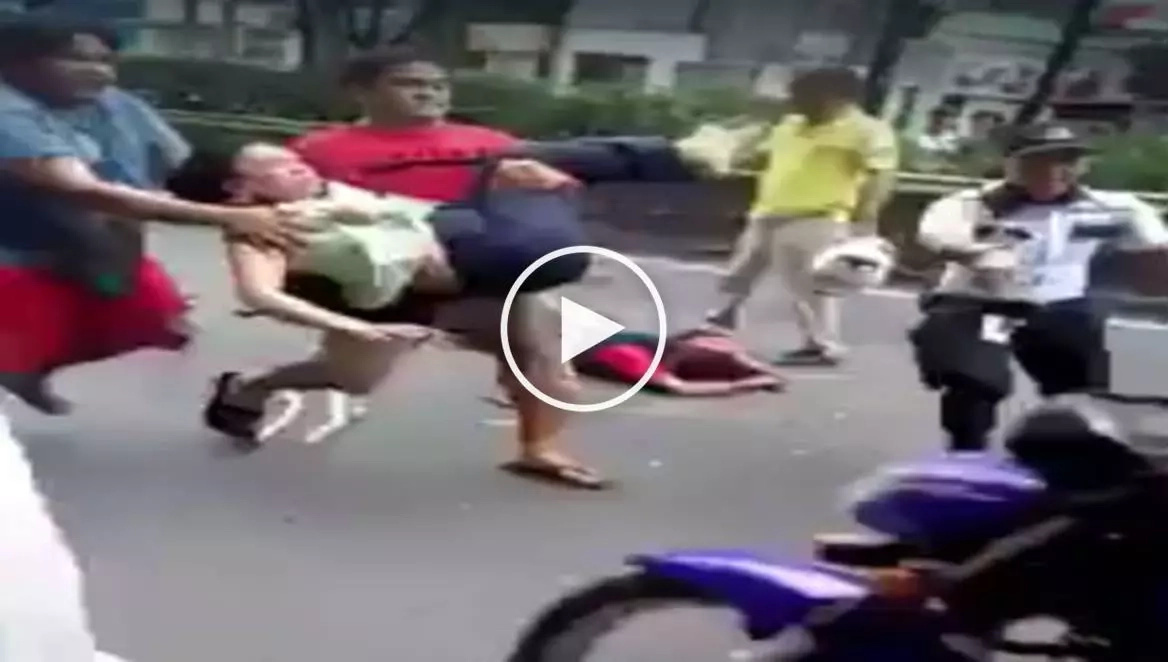 READ ALSO: Abu hostages: They treat us like animals
On October 13, a gruesome series of events took place in front of Topway Supermarket in Barangka, Mandaluyong City when a man took hostage of a woman and stabbed her on the neck. A security guard shoots at him thrice but missed. Concerned citizens ran after him and when they finally caught the suspect they hit him with bottles and wooden bats. The suspect was severely injured that they thought he was already dead.
Netizens claimed that the suspect was intoxicated with drugs and was facing many problems when the incident happened. It was unconfirmed, but posts say that he was an ex-convict who was recently freed from the National Bilibid Prison.
READ ALSO: Abu Sayyaf takes 5 Malaysians
In a video taken by a Facebook user, the wounded man was seen lying on a pool of blood on the road. They thought he was dead until he moved again and fought the policemen and barangay watchmen who were arresting him.
Netizens took sympathy to the victim who was learned to be a guidance counselor. She was rushed to the hospital for proper medications and fast recovery. Meanwhile, most netizens was mad at the suspect and said that he should not be freed from prison.
READ ALSO: Abu Sayyaf to behead 4 hostages today
Watch the video of the aftermath of the hostage taking below.
Source: Kami.com.ph