- The Palace denied the involvement of President Rodrigo Duterte's administration in the issue of extrajudicial killings in the country
- According to Communications Secretary Martin Andanar, drug-related killings are not government-sanctioned
- The Senate hearing on extrajudicial killings concluded that the government is not behind the unlawful deaths
Malacañang insisted that President Rodrigo Duterte's administraton is not behind the controversial extrajucial killings which called the attention of international critics and recently, the International Criminal Court (ICC).
Communications Secretary Martin Andanar insisted that the killings related to drugs and that of vigilante killings are not sanctioned by the government under Duterte administration.
"Drug-related killings, including vigilante killings, are not state-sanctioned," Andanar said.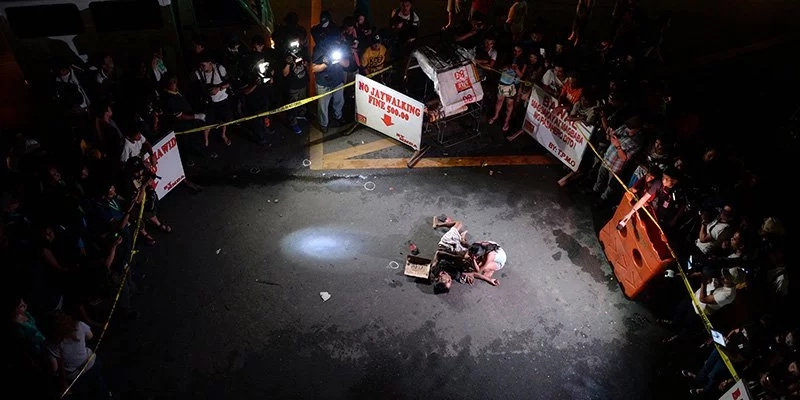 READ ALSO: De Lima calls for probing extrajudicial killings
He added that the people who died as the government pursues its war on drugs were killed during legitimate operations of the police.
According to the data presented by the Philippine National Police (PNP), about 3,800 people died because of extrajudicial killings while the remaining deaths were due to anti-drug police operations.
Andanar stated that the investigation is on going regarding the unlawful killings as directed by President Duterte.
As the Senate hearing on extrajudicial killings concluded, Senate committee chairman Richard Gordon concluded that the president and the government do not sponsor the unlawful killings as the 6 hearings failed to provide sufficient evidence.
READ ALSO: Citizens from other countries destroy PH with illegal drugs
According to Gordon, rule of law is still present in the country as opposed to what local nd international critics and human advocates claim.
The investigation was previously led by Senator Leila De Lima who has been a staunch critic of President Duterte and his admnistration's war on drugs as the number of deaths increases on his first three months in the office.
The ICC previously released a statement condemning the rising cases of deaths linked to extrajudicial killings in line with the government's war on drugs and the officials who "seem to condone such killings".
READ ALSO: FULL TEXT: International Criminal Court prosecutor's statement on extrajudicial killings in PH
Source: Kami.com.ph