No matter what you say, kids are very funny and the living proof of that is this little girl who has set her standup routine into another level with her inappropriate sense of humor. She absolutely doesn't have any sense of what it's the limits between what is right and what is wrong.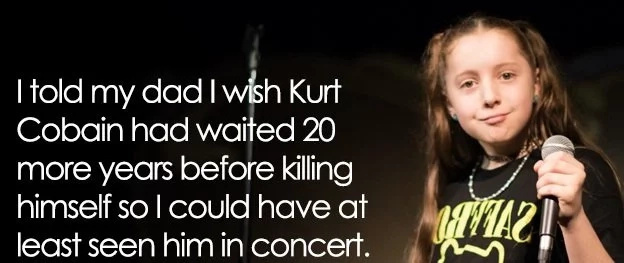 The 11-year-old Saffron Herndon got inspired by her dad's experience in standup comedy.
Now after telling her dad that she wanted to make a crowd of drunk people laugh, she is shaking US audience with her hilarious comedy performances.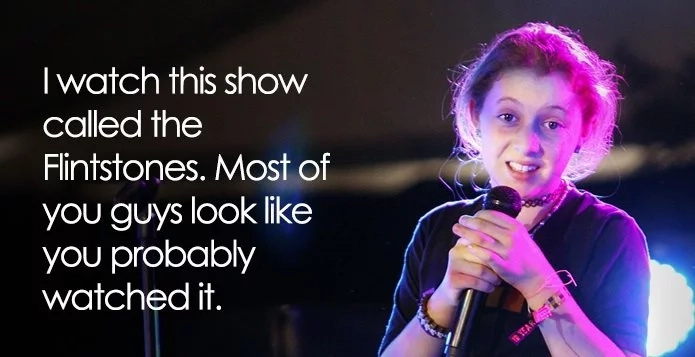 Saffron writes all her own material and she's performed at many different festivals and shows including Gilda Radner's Laughfest in Grand Rapids, Michigan, Dallas Comedy Festival, and Amsterdam Comedy Festival in Texas.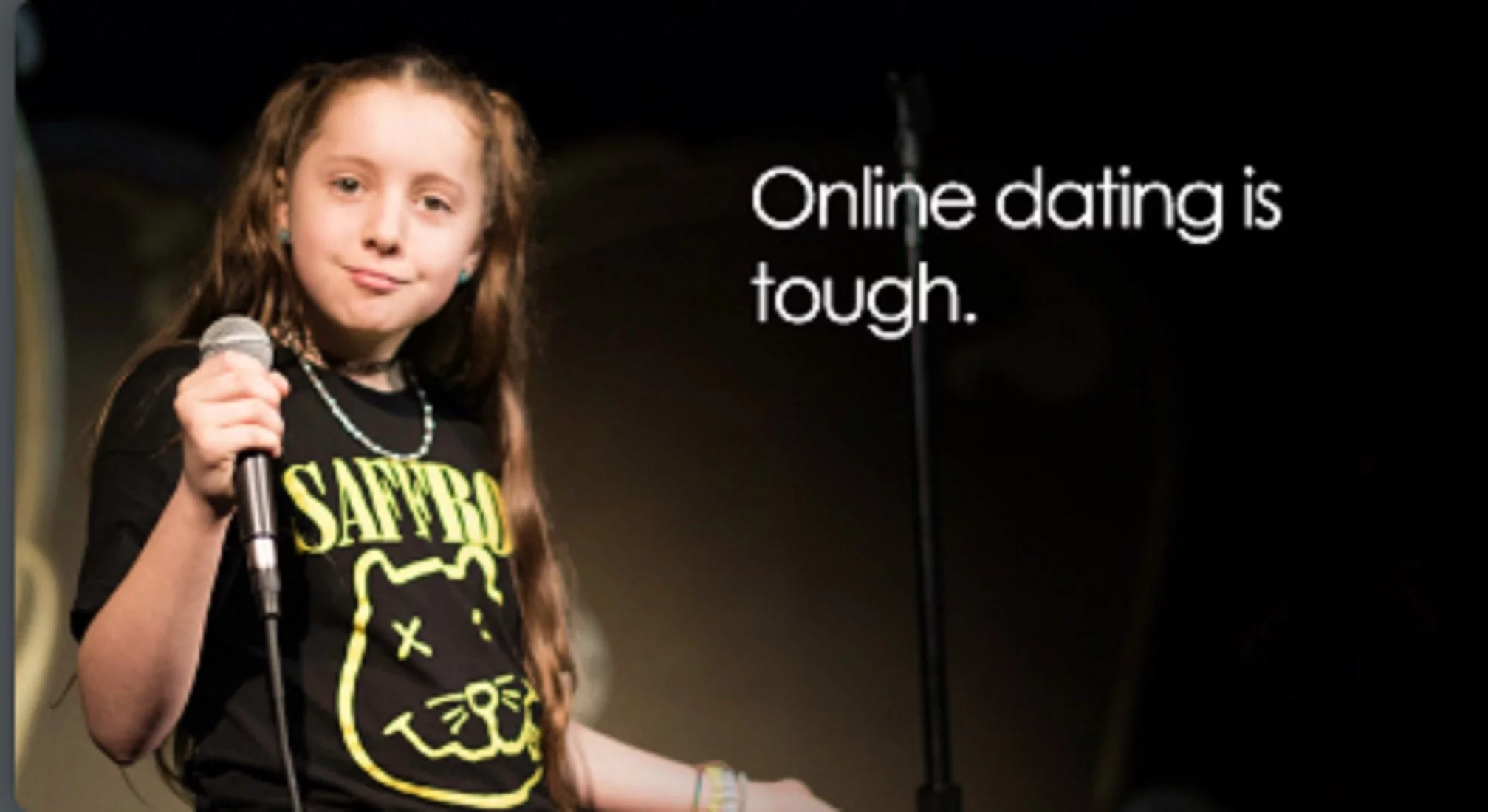 The girl imagines that thanks to her hilariously inappropriate jokes in ten years she could be on her tenth season of SNL.
Source: Kami.com.ph