Halloween is almost here and it seems that spirits already know it. In Thailand a CCTV outside the Phibun Songkram Camp in Lopburi, captured the moment when a woman's soul left her body and stayed at the scene of a fatal motorbike accident.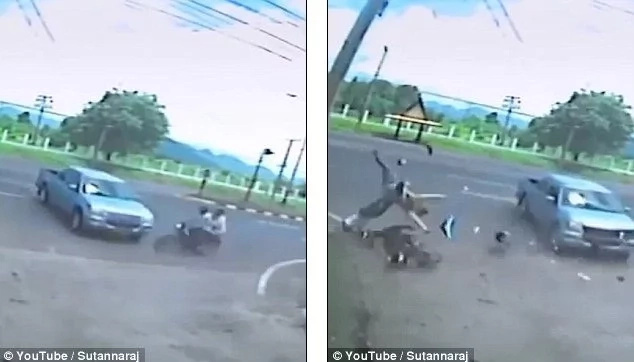 The frightening footage shows how after a crash between a truck and a motorbike the soul of a passenger killed in the horrific accident allegedly rises above their dead body.
The shocking video posted to YouTube and which by now has gathered over 380,000 views shows the moment when almost immediately after the passenger was killed the figure appeared.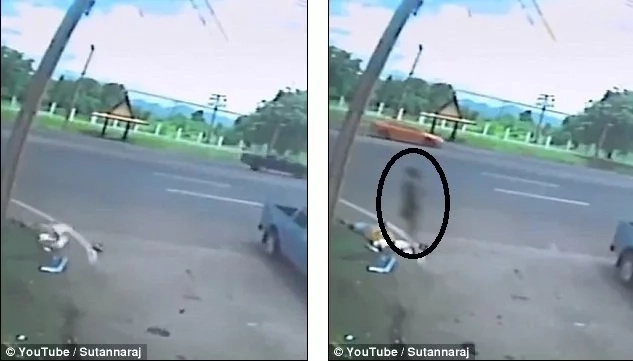 A lot of people claim the images where the ghost with human silhouette standing unmoved as witnesses rushed over to attend the victim was photoshopped and is just a trick.
What if you take a look at the video and leave your own opinion?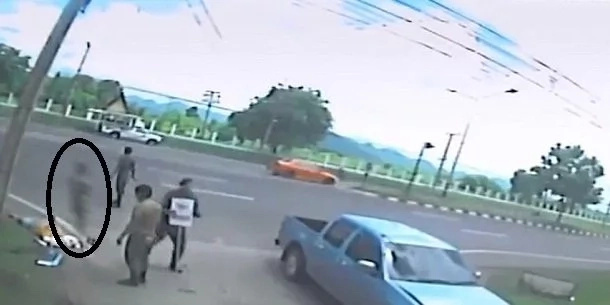 Source: Kami.com.ph