- It has been a week since Agot Isidro's controversial statement against President Rodrigo Duterte caused rift among Filipinos which increased the gap between the supporters and the detractors of the president
- Following the hype, one Facebook user Elton Levin Domingo created a satirical meme featuring the actress that later on turned into a mock campaign and became a subject of interest of several netizens
- The #BangonAgot #KaninParaKayAgot #SaveAgotFromHunger tops the trend paving way to the birth of more memes about Isidro
READ ALSO: Prominent Filipinos who support Duterte vs. prominent Filipinos who support De Lima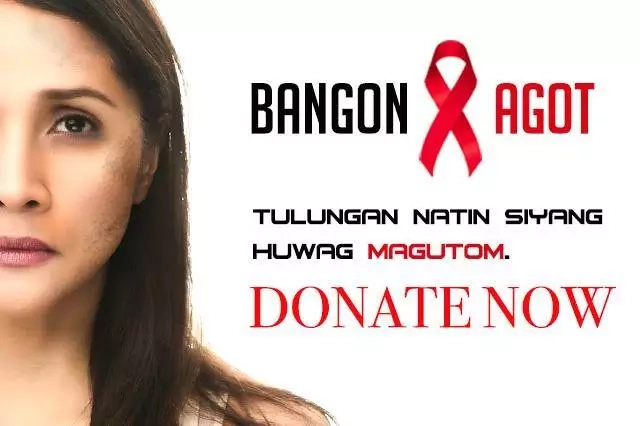 "We are now accepting donations for the Kanin Para Kay Agot Program. Tulungan po natin si Madam na huwag magutom. Because we care. Because we can. Do the right thing and DONATE NOW," the parody campaign read.
READ ALSO: Bongga! 9 impressive Pinay celebrities with astounding degrees
Many ride with it, taking selfies with the supposed relief goods and donations for Isidro.
"Bayanihan For Agot Isidro #SaveAgotFromHunger"
"DU30SAID Charity Food Campaign to Save Agot Isidro From Hunger! Post your food donation photo comment using the hashtag #SaveAgotFromHunger"
"We give Love not Hate! After her "Psychopath" remarks and a fear of hunger, Filipino people all over the world flooded Ms. Agot Isidro by generosity and love.
"Netizens pledge food and financial support for the actress.
"This is Love."
On the other hand, some criticized the way others behaved, decrying that what they were doing were such a display of immaturity.
READ ALSO: Filipino celebrities who were involved in illegal drugs
Are we gonna ignore the fact that while many of you were offended by her, calling the President a 'psychopath', lots of the supporters of Presidents are actually doing worst. I don't know where on earth did they find the courage to ignorantly use her private issues, just to prove that she's wrong for messing with the President. I'm actually more scared to see people, blinded by their belief that the President can change our way of living. I'm actually hoping that he can, but I can not just passively agree with everything he say or do. That's ignorance! People are slowly losing their compassion, and it's sad to witness Filipino people fighting against each other because of their beliefs, when we're living in the same country, under the same sky. - Klarissa del Rosario , Facebook
READ ALSO: 7 surprising photos of celebrity pairs you will never expect have actually dated
PISO PARA KAY AGOT PARA WAG LANG SIYANG MANGHINAYANG KUNG MAWALA ANG USA AT EU AIDS
READ ALSO: 7 Filipino celebs who wish President Duterte proposes to them
You people cannot critically attack someone, so instead, you're doing this. She voiced out her opinion which is good. However, she vulgarly said it, which makes her image pitiful and hateful. Why do you hate her? Is it because she was wrong? Or is it because she attacked your beloved god-like president? Mga imbeciles and hypocrites lang gumagawa nito. (Only imbeciles and hypocrites would do something like this). You people should learn how to properly stand your ground. - JR Tamayo, Facebook
READ ALSO: 15 reasons you will love Marian Rivera even more
"Di naman siguro. Feeling ko takot lang talaga syang magutom. kahit laude laude daw sya noon, halata naman sa pagkakasulat ng opinyon nya na wala syang kunsepto ng 'servant servant' na yan o ng History. To her, No US = gutom at ayaw niyang madamay sa gutom. hahaha BIGAS!"
READ ALSO: 9 Filipino personalities who spent time in prison
Whoever made this is a bully-- a person who is just opportunistic for likes and attention. Just bcos a person has an opinion, and a different voice, she's being ostracized. Sad. Is This our humanity has come to? No need to agree or disagree, just listen. She might be right, or wrong but No need to shame someone unless you yourselves are the one being hurt or threatened. But it is shameful that We're teaching our children to shut up if their opinion doesn't belong to the majority. But, Then again, this world is becoming hopeless and human kindness is falling ... so, what can I say--It is what it is. - Juli Alt'e, Facebook
Isidro has previously called Duterte a "psychopath" which enraged the president's well-wishers.
RELATED: 7 famous Filipino personalities who bravely lambasted President Duterte
Source: Kami.com.ph