- In celebration of the National Mental Health Week, one courageous netizen with a Facebook name Eika Eeika took the initiative to speak out on mental health issues in behalf of those who suffer
- She admitted that she herself is undergoing mental health medication and encouraged everyone to stop the stigma surrounding the illness as anyone could be a victim
- Her brave post that is now going viral seemed to have uplifted the spirits of several netizens, bringing hope and reviving faith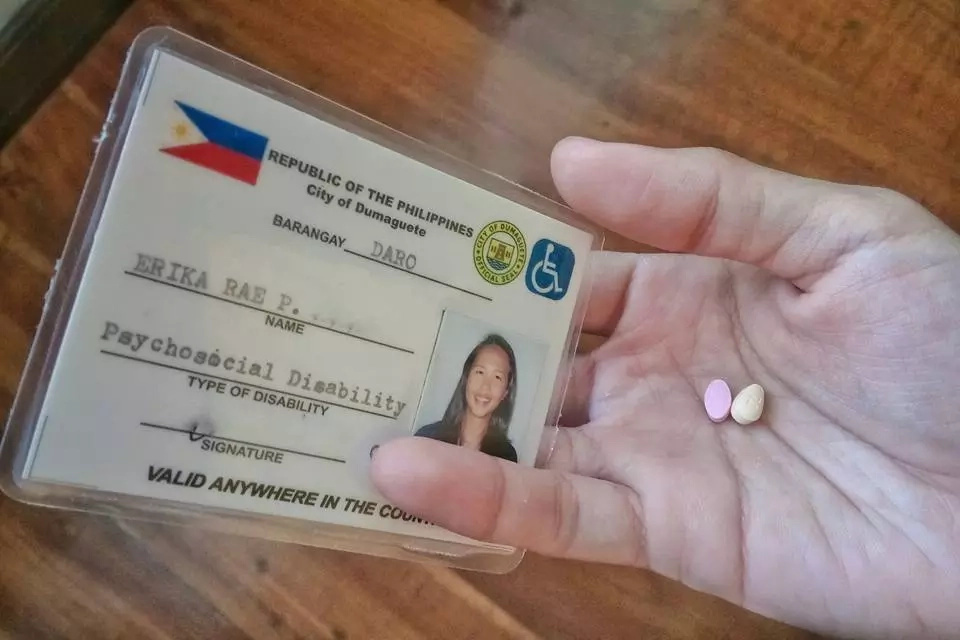 Below is her complete Facebook post.
I am supporting Jamie Delos Reyes' initiative in posting one's mental health medication to #stopthestigma and normalize mental health care in this country. (Do feel free to share this post and leave a comment here or connect with me. This is a safe space.
This is my everyday. I take Brintellix (Vortioxetine) 10mg and Abdin (Aripiprazole) 5mg to manage my depression. When I was diagnosed in April, I also took Rivotril so I could sleep. I threw in my card too because, thankfully, under Republic Act 7277, I am a person living with a disability. (You can read about how to apply for a PWD card and the benefits and privileges you are entitled to here: http://bit.ly/2dOjs06)
READ ALSO: Bongga! 9 impressive Pinay celebrities with astounding degrees
Brintellix is my antidepressant while my doctor prescribed Abdin to manage this period of recklessness I went through early on in my illness, which largely manifested in maxing out my credit card in buying tickets for trips I never went on. When I was adjusting to the medication, I was always nauseous and could not tolerate glare. I remember not being able to bear watching television because it would induce vomiting. These little pills cost me around 180 pesos per day.
When I was deep in my depression and untreated, I could neither eat nor sleep. I was constantly battling with negative scripts. "You're not good enough," "You can't do that," "You are weak." I couldn't find the energy and will to step out of my condo unit. I spent hours and hours in bed doing nothing. I did not want to see people and family. When I did, I was always short and irritable.
READ ALSO: 7 famous Filipino personalities who bravely lambasted President Duterte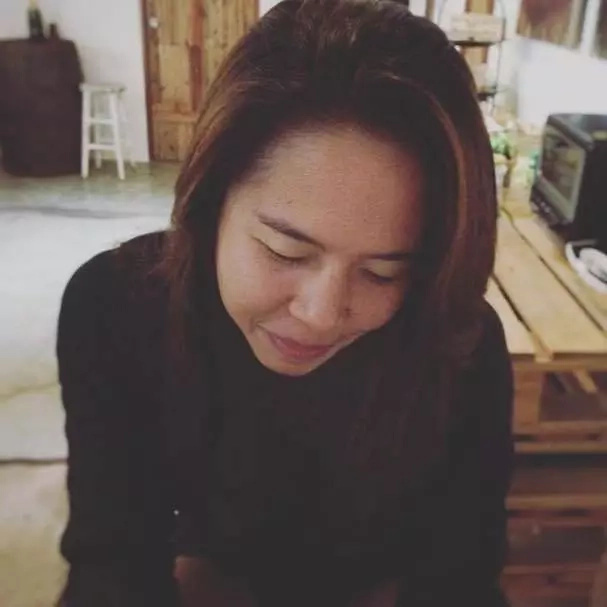 Andrew Solomon, a mental health advocate, said that the opposite of depression is not happiness; it is vitality. It is exactly that. The things that I used to enjoy and the advocacies that I have been passionate about did not appeal to me anymore. I had lost interest in going to school and had extreme difficulty in concentrating. I had trouble recalling things (which meant death in law school recitations) and even had trouble comprehending materials I needed to digest.
I sought professional help because it felt that every day I was losing a huge chunk of who I was. I felt diminished. Days were spent in bed. Hours upon hours were spent mulling over irrational negative thoughts. See, that's the thing about depression-- your view of the world and of yourself is blocked by this wall of self-loathing.
READ ALSO: 7 Filipino celebs who wish President Duterte proposes to them
The thing about mental illness is that it persists no matter what the circumstances you are living in are. I can say that I have been living a pretty comfortable life. People might say I have no right to be depressed-- that I am making up my own problems. Understand this: We can't just snap out of it. We can't just "choose to be happy." It's an illness that persists when left untreated. It is a condition that we cannot will ourselves to shake off.
The fact of my depression was hard to understand, especially with family. My family of doctors was in denial. My own grandmother even told me that I was not sick because "wala tay lahing buang." My mother was convinced I was on drugs. My father's reaction was initially that of anger.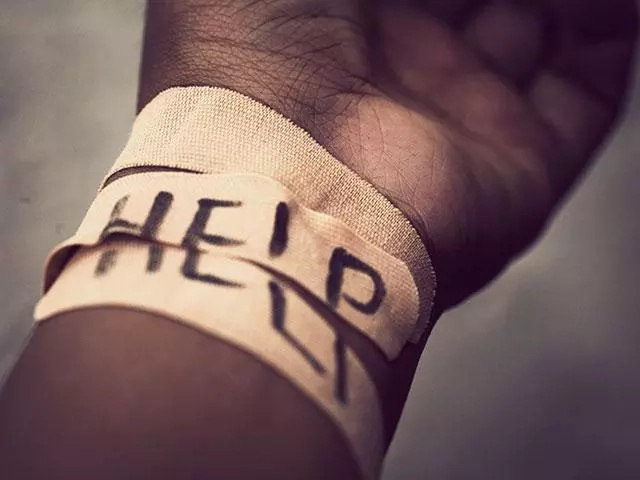 This is why we need to stop the stigma surrounding mental health. It is not something to be ashamed of. I speak about my depression because I want people to know that there is no shame in having a mental illness. That there is no shame in seeking help. There is no shame in taking medication. I am not ashamed that I have this condition. Every day I fight to make things better for myself, and I do what I can to bring the sunshine back in my mind. There should be no shame in people trying to get better.
There's also no shame in legally being a person with a disability. Mental illness is a lifelong condition. People live with it. Some have managed it very well and do not need medication. Others may need to be medicated every single day of their lives. We need more education on the scope of mental illness and disabilities. I will save sharing how people react to me when I use my PWD card for another post. While I find it hilarious that people try to inspect me and look for a physical deformity every time I flash my card, their reaction is also indicative of the level of awareness people have about mental health conditions.
READ ALSO: Prominent Filipinos who support Duterte vs. prominent Filipinos who support De Lima
Mental illness is real, my loves. It isn't just drama. It isn't just people "acting out." The statistics show that 1 in every 5 Filipinos suffer from a mental disorder. I am happy that Senator Risa Hontiveros has filed Senate Bill No.1190, otherwise known as the Philippine Mental Health Act of 2016. The bill is a comprehensive mental health law which upholds people's right to mental health and protect the rights of those who require mental health services. Right now the costs of medication are ridiculously exorbitant. I mentioned early on that I spend around 180 pesos on my medication. My psychiatrist's professional fee is 2,000 monthly. Yup, that adds to the challenges of having a mental disorder in a country with no comprehensive mental health law. Treatment is expensive.
READ ALSO: 15 reasons you will love Marian Rivera even more
So what can you do to help? Well, first acknowledge that mental illnesses are real. "Depression," "bipolar," "schizophrenia," "anxiety disorder," and the entire list of mental illnesses and disorders are REAL conditions. Please do not use these words loosely. Second, know that people living with mental illnesses cannot just choose to be in any other state that is otherwise. Please don't say things like, "Ang OA mo," "Nagdadrama ka lang," and the classic "Stop being so sad/pessimistic/negative." I assure you, if vitality and happiness are easily accessible to me, I would gladly choose that over lethargy and negative scripts. And third, you can urge legislators to pass Senate Bill No.1190 into law. You can start by signing this petition: https://www.change.org/p/mhactnow.
READ ALSO: Tactless Miss Earth Philippines breaks silence after receiving backlash for Hitler comment
In case you didn't know, the Department of Health, together with theNatasha Goulbourn Foundation, has launched a 24/7 crisis support hotline. If you do have anxiety attacks, suicidal thoughts, or just find it increasingly hard to deal with the everyday, please don't hesitate to dial them up. The numbers are 09175584673 and (02) 8044673.
I refuse to let depression extinguish my light. Help stop the stigma, so others can also stop living in the dark.
RELATED: 9 Filipino personalities who spent time in prison
Source: Kami.com.ph