- President Digong is assertive that he is brighter than the US, UN, and EU
- Duterte has invited his critics to the Philippines to probe the extrajudicial killings under his government but warned them that they will only be humiliated
- The Chief Executive quipped that while they have the money, the Filipinos have brains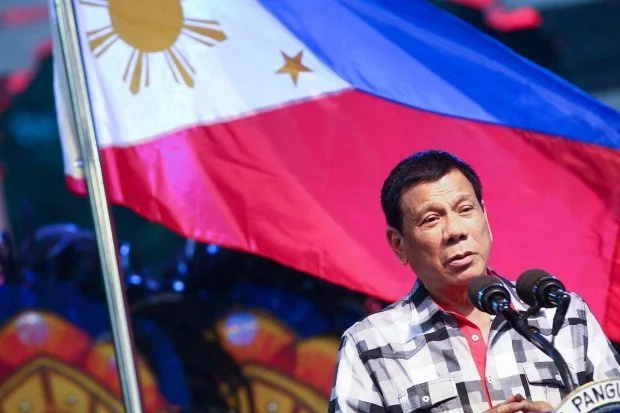 READ ALSO: Popular Duterte attracts 400 businessmen for China visit
President Rodrigo Duterte has warned on Thursday, October 13, the United States, United Nations and European Union during his speech at the 42nd Philippine Business Conference and Expo in Pasay City.
"I will play with you. I am very sure they cannot be brighter than me," Duterte said.
It can be remebered that the president has previously invited US President Barack Obama as well as the UN and EU officials to visit the Philippines and investigate the alleged extrudicial killings which they are linking to the anti-drug campaign of his administration.
READ ALSO: Aggressive netizens ridicule Andanar after comparing President Duterte to Jesus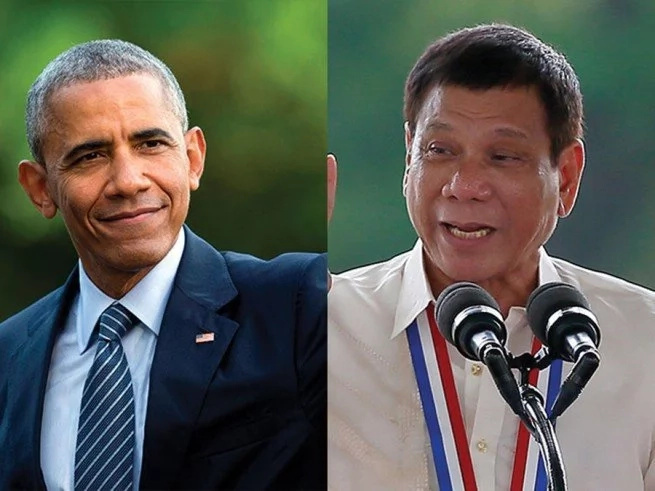 He said he will allow them to interrogate him with the condition that he, too, be permitted to ask questions to them.
"Give me also the right to be heard so I will have to ask you questions after questioning me. Sige paikutin ko kayo sa kamay ko (Go ahead I will make you go round and round)."
Confident that he can outsmart them Duterte continued, "I'm very sure they cannot be brighter than me. Maniwala kayo (Believe me). Paikutin kita (I will make you go round).
READ ALSO: Pagod na si PNP Chief! Embattled Bato says he is tired of deadly drug war
Duterte, however, further cautioned that he will only humiliate them.
The iron-fisted president said he will play with his critics in public, will shoot them with five questions that would embarass them and another 10 questions that will make them agree with him using his 8 years experience as a trial lawyer.
READ ALSO: Trillanes says Matobato connection is definitely a thing of the past
He even encouraged everyone listening to never miss their upcoming debate.
"It will be a spectacle. It will be good. It will give you entertainment," the tough-talking president quipped.
According to Duterte, the US, UN and EU may have the money, but Filipinos have the brains.
RELATED: Totoo ba? Tough-talking President Duterte to beg China for access in the disputed Scarborough
Source: Kami.com.ph