According to the World Health Organization (WHO) Zika virus disease is caused by a virus transmitted primarily by Aedes mosquitoes.
Babies are the most innocent victims of the Zika virus outbreak.
1. BABY JOSE WESLEY
Elielson is trying to calm his two-month-old baby brother Jose Wesley. Jose was born on January 30, 2016 in Bonito in the state of Pernambuco, Brazil.
Their mother, Solange Ferreira, never knew microcephaly existed until Jose was diagnosed days after she gave birth to him.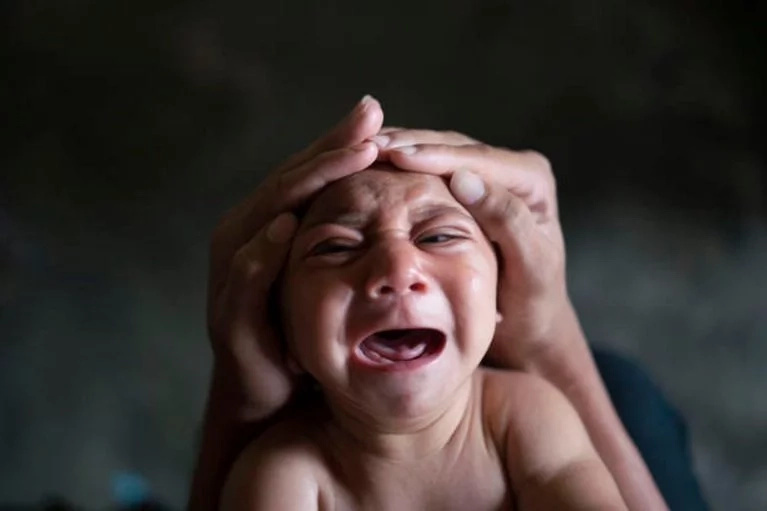 Jose Wesley having his bath in a tiny bucket.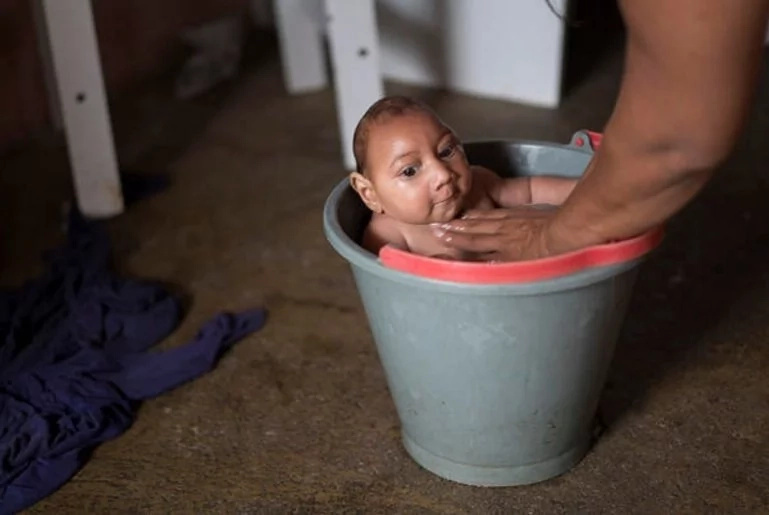 READ ALSO: Woman from Iloilo tested positive for Zika virus
2. BABY LUIZA
This photo was taken on Dec. 23, 2015 in Santa Cruz do Capibaribe, Pernambuco state, Brazil. Dejailson Arruda is holding his daughter Luiza at their home.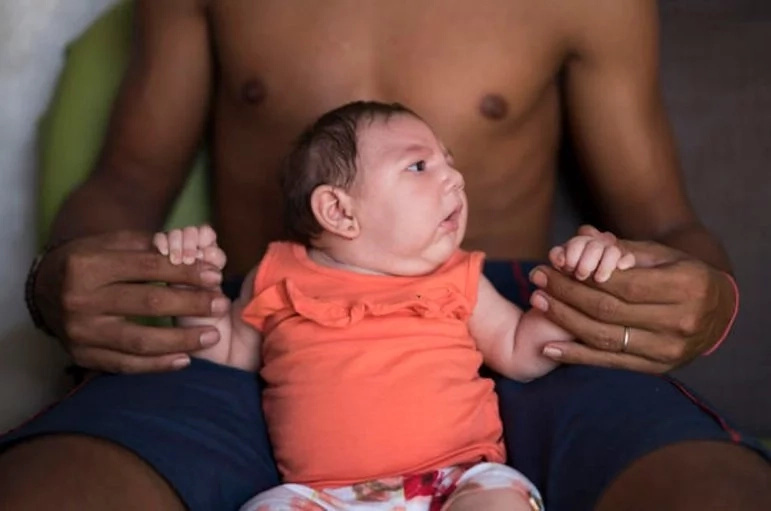 READ ALSO: Is PH safe after Singapore confirmed Zika spread beyond place of outbreak?
3. BABY JUAN PEDRO
Daniele Ferreira dos Santos had a high fever with red splotches on her skin when she was on her fifth month pregnancy. Her baby Juan Pedro Campos dos Santos was born in December with just 26 centimeters head circumference.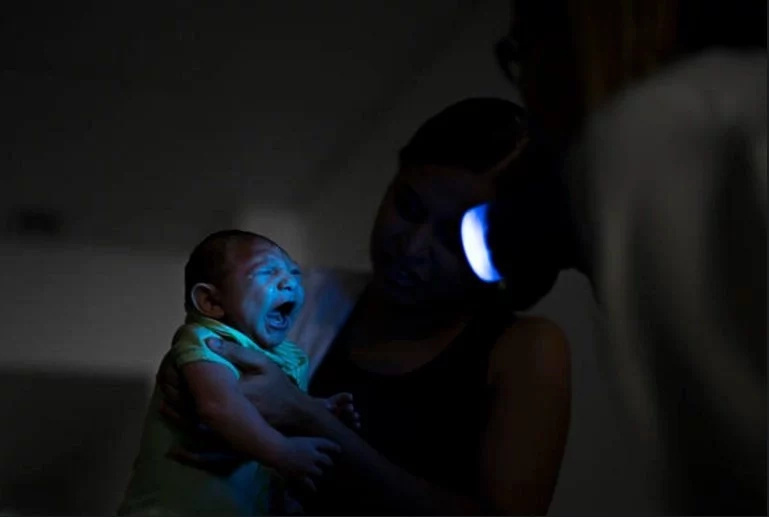 READ ALSO: PH athletes need not to worry about Zika and terrorism, says Romasanta
4. BABY MARIA GIOVANNA
Twenty-seven years old Gleyse Kelly da Silva lets her baby Maria Giovanna sleep on her lap. This was taken at their home in Recife, Pernambuco state, Brazil on January 27, 2016
Pernambuco state is the epicenter of the Zika outbreak in Brazil.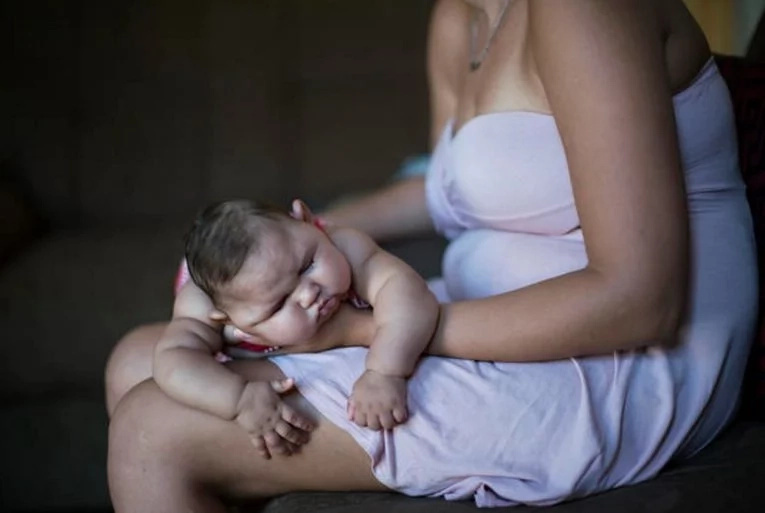 READ ALSO: Zika virus spreads beyond Singapore
5. BABY LUANA
A doctor in Oswaldo Cruz Hospital in Recife, Brazil is taking a blood sample from baby Luana on January 28, 2016.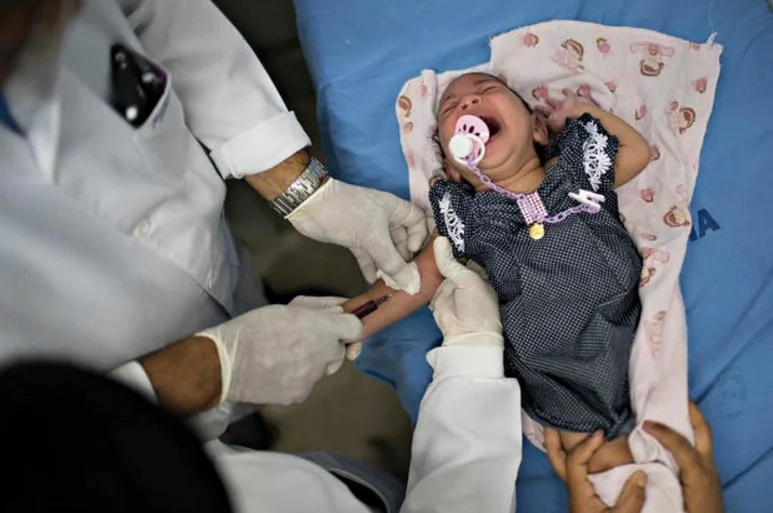 READ ALSO: 6 alarming and crucial things you need to know about Zika for your children's sakes
6. BABY LUIZA
Baby Luiza was born with a head measuring 29 centimeters in diameter, 3 centimeters below the normal range.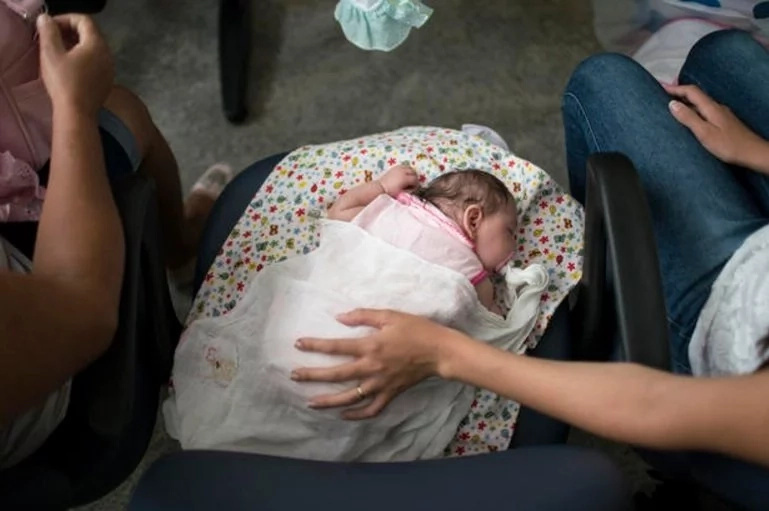 7. BABY MARIA RITA
Baby Maria Rita's mother has little idea how she can take care of her daughter.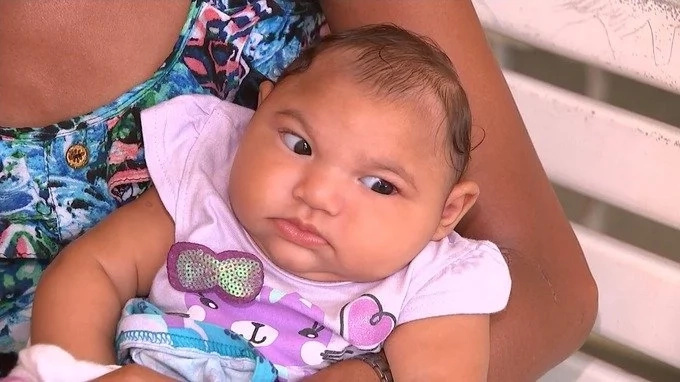 This video shows the Zika virus outbreak in Brazil is worse than believed.
RELATED: Zika virus reaches Metro Manila
Source: Kami.com.ph