- A French TV panelist is in hot water after kissing an actress on the breast during a show
- This episode was based on a parody of how Kim Kardashian was robbed in her Paris home
- Jean-Michel Maire played a locksmith who had to rescue Soraya from a bathtub
The popular show is aired on TPMP by popular TV presenter Cyril Hanouna and features a mixture of wholesome entertainment and comedy.
This particular parody took place just after midnight on Friday, 14 October and played on the Kim Kardashian robbery in her France home recently, in which she was accosted a gang of robbers and forced to lie in her bathtub as they ransacked the home.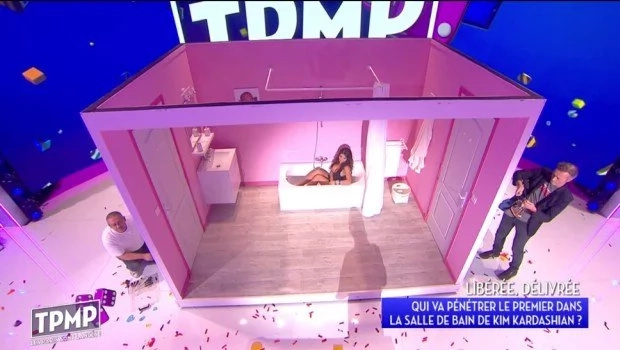 In this parody, an actress named Soraya played Kim, and in fact looks very similar to her.
In a revealing and skimpy low-cut dress she lay in a tub in a clear box on set while Maire, also an actor, pretended to be a locksmith who had to 'rescue Kim'.
He is eventually successful and when the pair were interviewed after the scene, he asks Soraya for a kiss. She is not willing and he continues to pester her. Eventually she says yes but would only allow him to give her a peck on the cheek.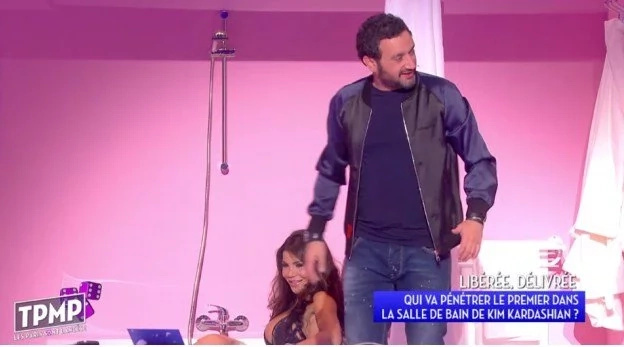 Shockingly, he then leans down and kisses her on her breast.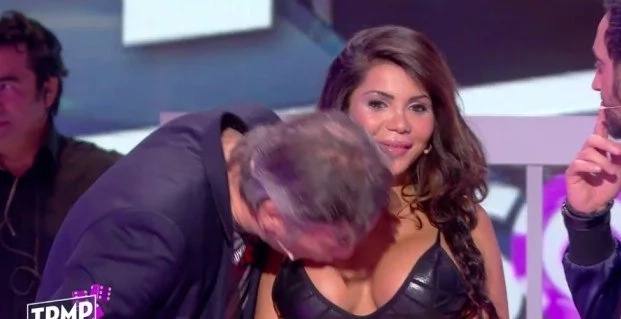 Viewers are shocked that this could happen on live TV. Maire is in trouble as the French law defines sexual assault as 'any sexual act that involves violence, coercion, threat or surprise'. He could face a jail sentence of up to five years and a fine of 75,000 Euros.
Source: Kami.com.ph