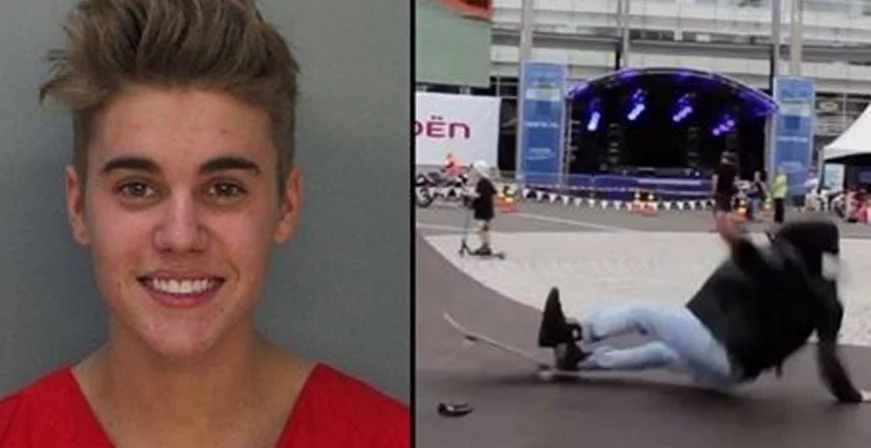 - Justin Bieber was caught on camera falling from his skateboard
- He was on a recent visit to London
- Bieber fell twice, making a fool out of himself
Justin Bieber made a funny fool out of himself, while skateboarding in a recent visit to London. He didn´t fall once, but twice from his skateboard, in less than 10 seconds.
Bieber, who is now 22 years old, might have millions of fans, record sales and also dollars, but one thing he did NOT have on this occasion was his dignity!
A recording shows Bieber flying off from a skateboard, and falling hard unto the floor. He quickly gets up, brushing off the whole like it was nothing, but as he –no so deftly– tries to get onboard again… wham! Misses the step, and fatefully tumbles down all over again!
The pop music star was in London during his "Purpose World Tour". This hilarious video of his failed decking may just have as much attention as the entire antics of his music show.
Source: Kami.com.ph