- Senator Leila De Lima spoke about human rights issues on Friday in an event organized by Miriam College
- The senator in a dialoge denied being a slut as what some people would attempt to portray her
- De lima also decried being the subject of "relentless, vicious" attacks and being a victim of human rights violations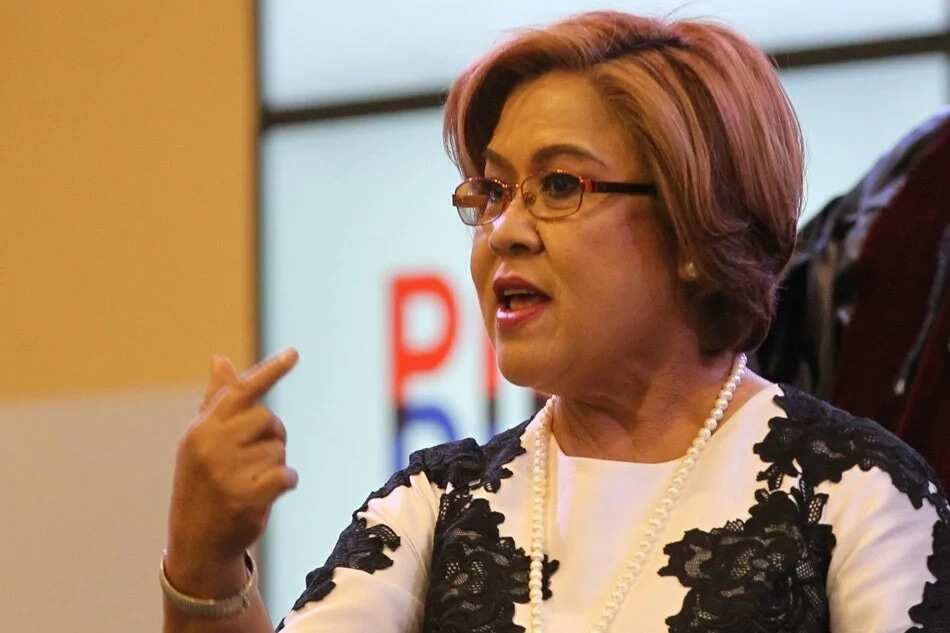 READ ALSO: Ang sweet! Charming cop promises forever to his girlfriend in front of President Duterte
Senator Leila De Lima has a message to her detractors: "I am not a slut."
The lady senator delivered a speech on human rights before the faculty members and students at Miriam College in Quezon City.
De Lima reiterated that she never partied with nor slept with any drug convict.
READ ALSO: Notorious PH hitman Matobato willing to die and pay for his sins
She said at a dialogue on Friday, October 14, that she is not a bad and evil woman neither a slut as what people are trying to portray her.
Nevertheless, according to her, she no longer wonder why high-ranking individuals are against her. It is because of her past jobs as the Commission of Human Rights (CHR) chairperson and as the Department of Justice (DOJ) secretary.
On the other hand, the senator admitted that she never imagined that she would also be a victim of human rights violations.
READ ALSO: Magnificent 7 tags probe on Bilibid drug trade as 'House circus'
"I thought I would only be a protector of victims of human rights violations," De Lima noted.
The senator may have had flaws and weaknesses but she assured she has never been unfaithful to her own country.
"Yes I made mistakes and when I do make mistakes in my personal life, I pick up the pieces and move on. But never did I betray my country," the senator argued.
READ ALSO: Tactless Miss Earth Philippines breaks silence after receiving backlash for Hitler comment
De Lima hopes that slut-shaming will not become an avenue to demand justice here in the country.
"I've always considered my personal life as a private matter, it's a sacred thing to me but now they are intruding and encroaching into my privacy," she decried.
De Lima has been relentlessly and viciously attacked for her alleged sexual activities by President Rodrigo Duterte and his supporters.
RELATED: Anti-Duterte: De Lima strongly proposes bill to stop extrajudicial killings
Source: Kami.com.ph