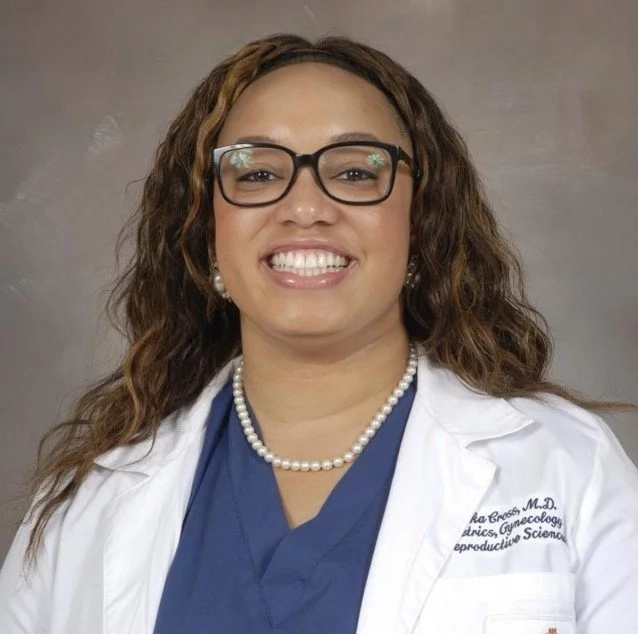 - When a man fainted for the second time mid-flight flight attendants asked if there was a doctor onboard
- However they rejected the help of a black female doctor because they thought she wasn't a doctor
- The flight attendants ended up accepting her help, but the angered female doctor has already written a letter of complaint
When a man fainted on Delta Air Lines flight a flight attendant told a female black doctor "Oh no, sweetie, put your hand down," when she tried to help the man that needed medical assistance. Currently Delta Air Lines is investigating this case.
The story about the flight attendants racism has gone viral across social media. The Delta airlines spokesperson stated that any kind of discrimination is unacceptable. The doctor says that she is sick from the disrespect that she has to face in everyday life.
READ ALSO: Two Singaporean Teenagers Caught Having Sex Near A Staircase
The incident began when a man fainted for the second time during a flight. The shocked attendant asked if anybody on board the flight were doctors, but when the black woman lifted her hand she told him to put her hand down because they were looking for actual doctors or nurses with a medical background.
They only allowed a male white doctor to approach the patient although he didn't display any identification and this shocked the black woman. The black woman wrote that her blood was boiling from anger at this display of blatant racism and sexism.
READ ALSO: Boy is bullied because he's wearing his mother's old shoes, then this guy arrives...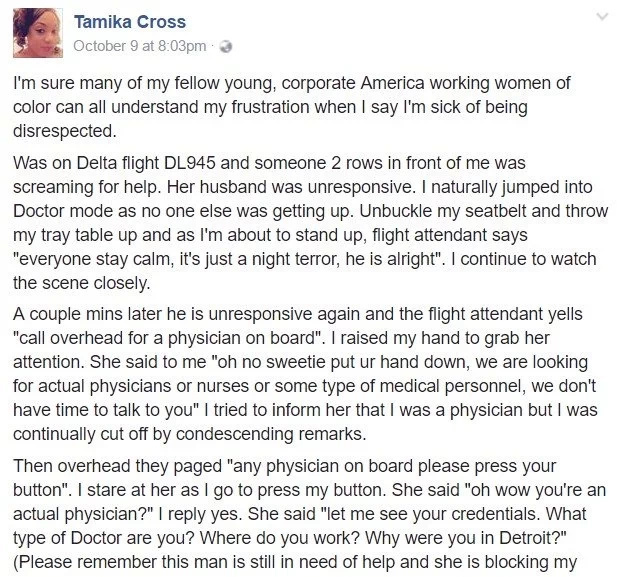 The flight attendant only asked Cross for help when the man regained consciousness and asked for forgiveness for doubting her credibility.
The doctor was offered free SkyMiles which she refused because she wanted to take this to the higher-ups in the Delta Company.
Currently the case is still under investigation.
READ ALSO: Miley Cyrus Allows Fans to Touch Her V*gina & B*tthole During Performance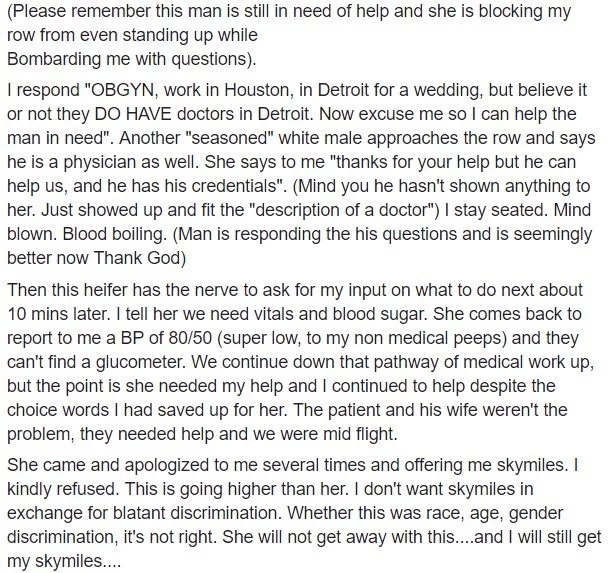 Source: Kami.com.ph