The Philippines Enhanced Its Capabilities Against Chinese Incursions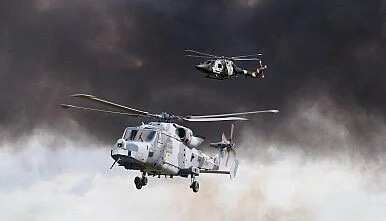 In order to enhance the Navy's anti-submarine warfare capabilities, the Philippine Department of National Defense (DND) will acquire two military helicopters (Agusta Westland AW 159 Lynx Wildcat) worth PHP5.3 billion (USD 114 million).
According to IHS Jane's Defence Weekly, the bidder which won the contract is the Anglo-Italian manufacturer Finmeccanica's Helicopter Sector, formerly known as Agusta Westland Helicopters.
The acquisition of the two antisubmarine warfare helicopters is part of the Armed Forces of the Philippines (AFP) modernization program where the 2016 defense budget is set to be increased from PHP15 to PHP25 billion (USD552 million). Included in the the overall modernization are the acquisition of 6 close air support aircraft, multi-purpose attack craft project, 2 C-130 aircraft, and lead-in fighter trainer jets ammunition, as reported by the Philippine Star.
The spike in the Philippines' defense budget was triggered by several national security threats posed by communist rebels, muslim insurgents, and an aggressive China. Reuters recently reported China's "aggressive" actions in the region, including blocking access to disputed sea atoll in the Spratlys group of islands. China prevented Filipino fishermen from accessing traditional fishing grounds and raising tensions in the volatile region.
Source: KAMI.com.gh