EDITOR'S NOTE: This video contains themes and images that may not be suitable for minors. Parental guidance is strongly advised.
CCTV footage showing three scary armed robbers attacking a computer shop filled with scared and defenseless customers went viral, with the netizens condemning the criminals for their actions.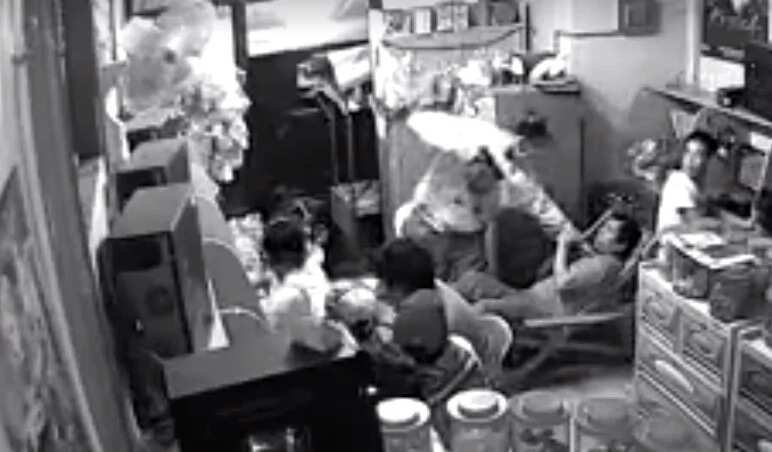 The footage begins with the computer shop customers peacefully using the computer either to play video games or use the internet.
But a few moments later, the armed robbers entered the scene and started threatening everybody.
READ ALSO: Young Pinoy students risk their lives daily to attend school
One customer was even kicked in the stomach by one of the armed robbers. The criminals then proceeded to steal valuables from the computer shop.
Many netizens expressed their relief that nobody was badly harmed during the incident.
"Buti walang nabaril at walang lumaban doon sa mga customer," a netizen said.
(Fortunately, none of the customers fought back and was hurt.)
Others slammed the criminals for committing a robbery instead of working an honest living.
"Gagawing excuse ng mga yan ang kahirapan. Dami mahirap pero malinis ang trabaho," an online user pointed out.
(These criminals use poverty as their excuse. There are many poor people who work honest jobs.)
READ ALSO: Drug addict gets beaten up after stabbing woman in Manila
The netizen who shared the video also warned Filipinos who like going to computer shops to be extra careful.
"Sa mga babad sa computer shop sa pag lalaro ng games. Doble ingat tayo baka mabiktima ng mga hinayupak na to. Please share para maging alerto at makapag ingat ang iba," the netizen posted.
(To those who are addicted to playing games at computer shops, be extra careful to avoid being victimized by these criminals. Please share to alert the others.)
SHARE this scary video with your loved ones!
Let us brighten up the mood with this hilarious baby video!
READ ALSO: Malaysian criminal with machete robs women on the road
Source: Kami.com.ph