- Justice Secretary Vitaliano Aguirre is one of the staunch enemies of Senator Leila de Lima
- Furious De Lima recently said that Aguirre's facts are fake just like his wig
- In response, Aguirre said that he may be losing his hair but De Lima is losing her mind
With the ongoing House probe on the illegal drugs trade in Bilibid, tension between incumbent secretary of justice Vitaliano Aguirre and Senator Leila de Lima has become worse as many witnesses, such as high-profile inmate Jaybee Sebastian revealed De Lima's involvement in the said issue.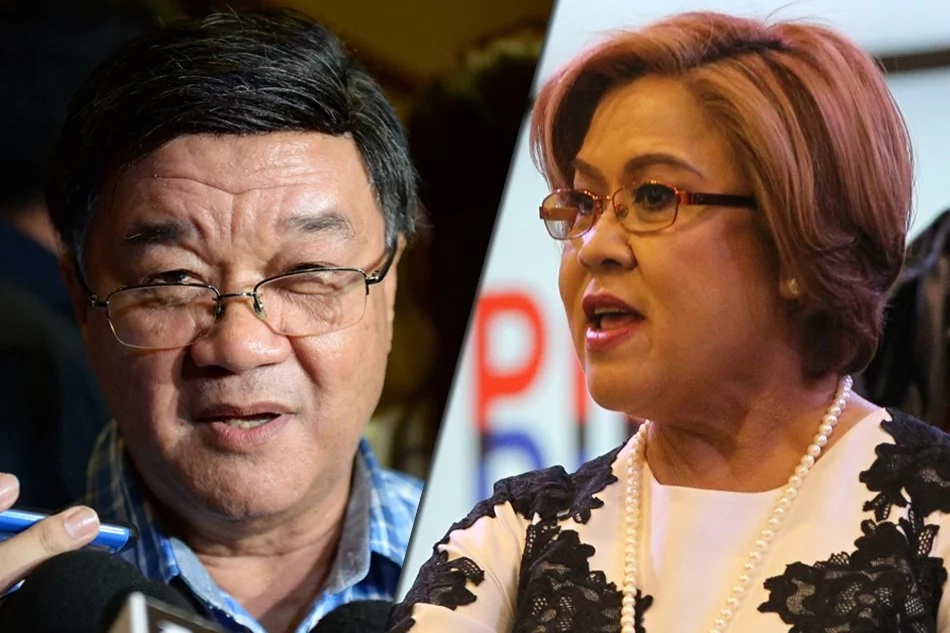 READ ALSO: De Lima enjoins Gordon and CHR Commissioner for fighting like kids
The Senator took out her rage on Aguirre when she stated that the Justice Secretary is the "master of fakery" and just like his fake information against her, his wig is just the same.
In response, Secretary Aguirre said, "She said I'm the master of fakery. Eh hindi man lang niya sinabi kung ano ang finake ko. Yung buhok finake ko.Hala. Pwede kong sabihin sa kanya, 'I may be losing my hair but she is losing her mind'."
(She did not even state what I faked. She said my hair is faked. I can tell her that I may be losing my hair but she is losing her mind.)
READ ALSO: Friends pa din! Despite threats Duterte says PH-US relations will not change
Aguirre reminded De Lima regarding her defense and said, "Senator De Lima, and pagdepensa, ayusin mo ang pagdepensa mo. Hindi yang lahat na lamang ng testigo ay paid or tortured or pressured o pinagbantaan. Hindi ganyan ang pagdepensa. Alam na alam mo yan. Isa kang magaling na abogado eh. Topnotcher ka pa naman."
(Senator De Lima, please fix your defense. Stop saying that the witnesses were paid or tortured or pressured or threatened. That is not the right way of defending yourself. You should know that. You are a good lawyer. You were even a topnotcher.)
De Lima was accused of being the protector of the drug trade in Bilibid during her six-year term as Secretary of Justice under the command of former President Noynoy Aquino.
READ ALSO: FVR warns Duterte about cutting off old friendships
Moreover, Aguirre further noted that De Lima's denial will not work with the testimonies of the inmates against her. He also said that the evidence against De Lima is really strong.
The recent House probe on the drug trade in Bilibid involved the testimonies of Jaybee Sebastian. However, many house representatives found inconsistencies in his testimonies against De Lima.
Source: Kami.com.ph