- President Rodrigo Duterte is going to release the third and final drug list publicly which involves the names of many politicians and policemen
- Duterte fears that more killings might come after the release of the said list
- The President is still revalidating all the information in the list so that he would be fair to everyone
President Rodrigo Duterte is finally going to publicly release the third and final drug list that will reveal the names of politicians, judges, and policemen who are involved in the illegal drug trade in the country.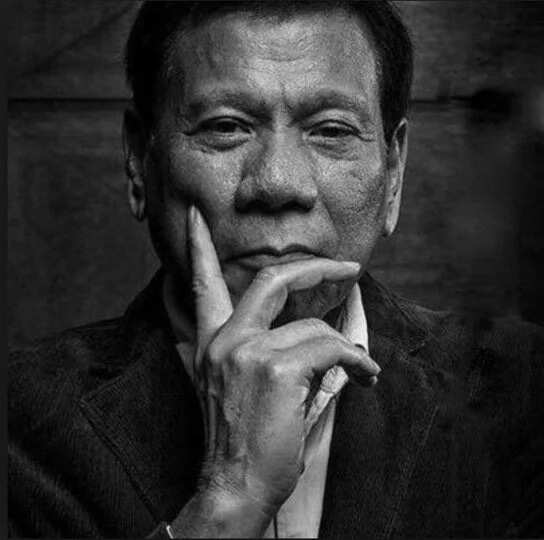 However, the President said that he is reluctant to release the drug list because of one reason.
READ ALSO: Friends pa din! Despite threats Duterte says PH-US relations will not change
During the 115th anniversary of the Philippine Coast Guard on Wednesday, Duterte said in his speech that the release of the list would "discourage" the public and that he is afraid could spark more killings in the country.
"I said be careful that there are about 5,000 barangay captains on my list. Nagda-dalawang isip ako (I am having second thoughts). I'm trying to vacillate whether to release it or not or simply if you will read it, you will be discouraged. You will be downhearted because these guys are elected by the people in an election," the President said.
The President even noted that due to the number of people included in the list, announcing them would be time-consuming.
Moreover, Duterte also fears that the release of the drug list might be a reason for these drug personalities to kill one another if their names are announced publicly.
READ ALSO: 2 inmates, 4 jail officials hurt as gang leads noise barrage against warden
"…if I read all the names and they would start to cleanse themselves among themselves to prevent, you know, being drawn into the vortex of the shabu, mahihirapan tayo (it would be difficult for us)," he explained.
The drug list would be given to the Department of Interior and Local Government (DILG) and is still going through critical revalidation to ensure that the people in the list are really involved in the illegal doing.
"Until now, I'm trying to validate, revalidate and validate and revalidate so that I'd be fair to everybody," he noted.
READ ALSO: FVR warns Duterte about cutting off old friendships
Despite the criticisms to his war against drugs, the President is firm to launch the campaign to end the illegal drug trade in the Philippines.
Source: Kami.com.ph