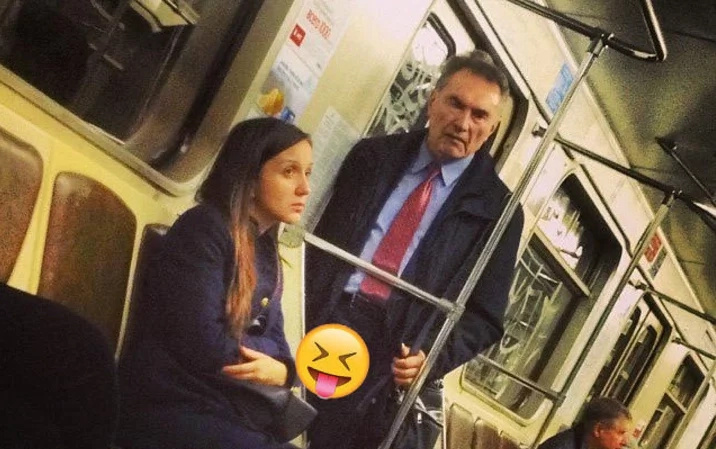 When you have to use public transportation it´s better that you prepare yourself to watch, hear and smell almost everything. Maybe you are thinking that I´m exaggerating but let's be honest a subway train is the most resembling to a parallel universe. For this poor girl the paralleled world brought a penis just a few inches from her face.
Yes, as you are reading, a young woman had an awkward encounter with the reproductive system of a man in his 50s.
On the pictures shared on Dudecomedy a pretty brunette lady on her 20s was sitting while the man that looks like a well-dressed man stands by her side with his genitals outside his pants.
Playing to the Devil's advocate maybe this business man just forgot to close his pants after going to the bathroom and the consequences were his manhood in the face of this girl and 15 minutes of fame for his almost porn picture.