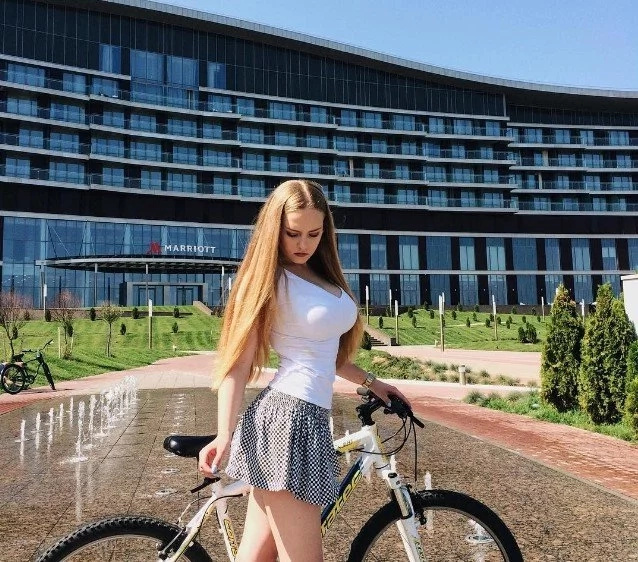 - A video of a girl from Minsk dubbed 'The World's Hottest Math Teacher' has made her internet famous
- Oksana Nevesalaya aka 'The World's Hottest Math Teacher' is not a math teacher at all! The truth she actually finished school this year
- However, the video still made her famous as thousands of followers flocked to her Instagram and Facebook profiles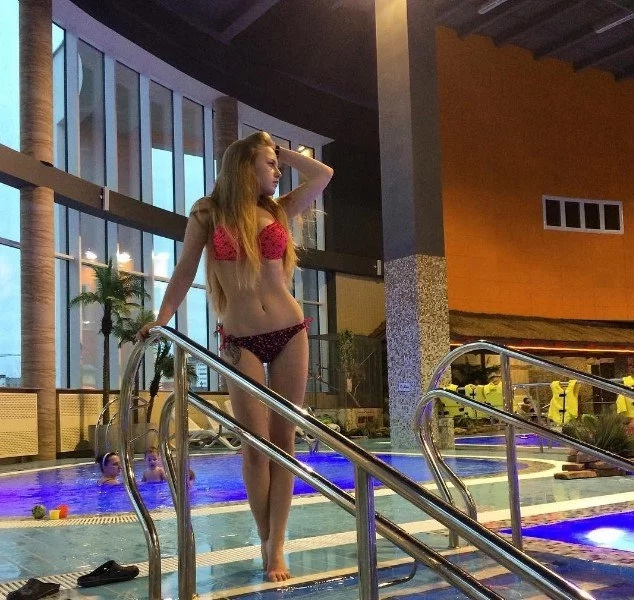 A girl from Minsk, Belarus, has suddenly become famous after a video of her dubbed 'The World's Hottest Math Teacher' has been uploaded to Youtube.
However, it turned out that Oksana is no math teacher, and the girl graduated school only this year.
READ ALSO: Student Shares Dirty Pics Of Professor He Banged (Photos)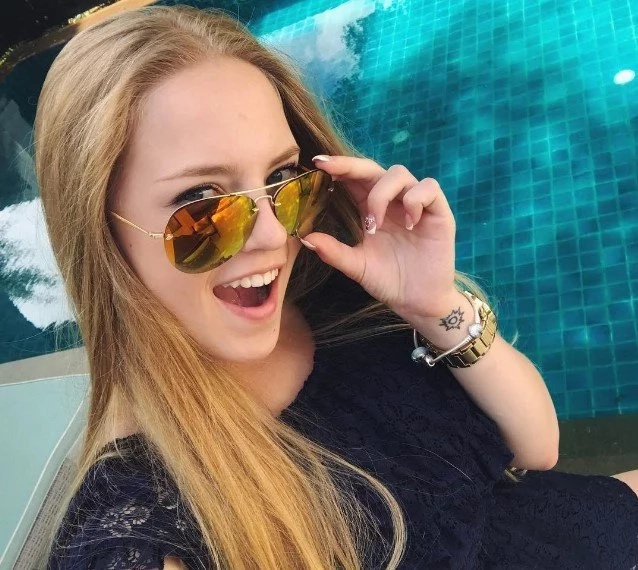 Despite that her Instagram and Facebook pages skyrocketed after the video and she currently has over 200 000 fans following her and over 10 000 likes on Facebook.
The short video shows a blonde girl with wavy long hair in an elegant grey dress talking to class before turning to a whiteboard to scribble something.
READ ALSO: Two Lousiana Cops Shooting Into A Car And Killing A 6-year-old Boy Caught On Video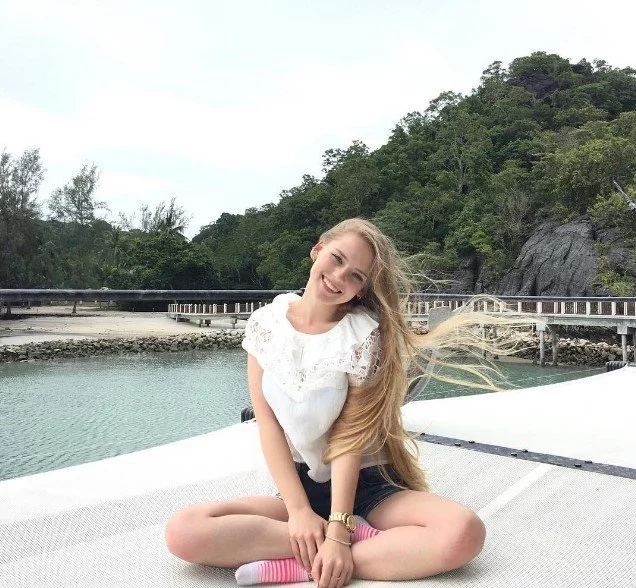 Her latest photos show her having a holiday in Malaysia. Her Instagram page mainly consists of her posting photos from her home town Minsk and other photos from her travels.
Oksana stated that she isn't too fond of her newfound and sudden fame and that it sometimes gets in the way of her everyday life.
READ ALSO: Naked Girl Streaks On To Field Then Scores An Amazing Goal! (Video)