- A UK charity has launched the #SaveOurSausages campaign
- The idea is to sell sausages infused with herbal Viagra
- The campaign aims at raising awareness for men`s health issues
Fathers4Justice, a charity from the UK which advocates for equal contact for divorced parents with children, decided to launch an original campaign in order to raise awareness about men's health issues.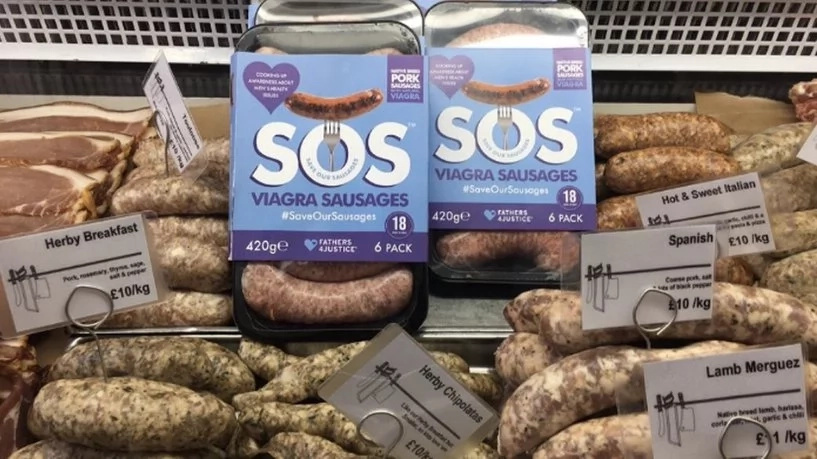 A YouTube video shows how a group of men prepare a whole batch of sausages infused with herbal Viagra. Matt O'Connor, the founder of Fathers4Justice explains that the #SaveOurSausages campaign is "a humorous way of addressing deadly serious issues".
O'Connor cites male suicide is an at all time high in the UK. He also claims that depression and low testosterone are little-discussed issues. Many of these problems increase men`s risk of dying.
The sausages were created at The Butchery in Forest Hill, London. The video shows how they are made with free-range rare breed pork. They are seasoned with both Korean and Siberian ginseng, as well as arginine and horny goat weed. These three natural herbs are believed to help with erectile dysfunction.
Profits from the sausages will go to institutions that care for men`s health. A six- sausages pack goes for £4.99, and are available at The Butchery in Forest Hill, London. Clients, especially male ones, are already pouring in to buy their packet.
Source: Kami.com.ph