- Tyson Schreiber had an accident in which he died
- Before the death, he decided to donate the organs
- A woman who received his kidney and pancreas appeared before his mom and sister one day at Tyson's grave
19-year-old Tyson Schreiber was driving alone one night when his car drifted. 12 hours after the accident, he was pronounced dead. And though his mother Julie and sister Whitney will never fully recover from this tragic event, something happened that brought a bit of peace into their hearts.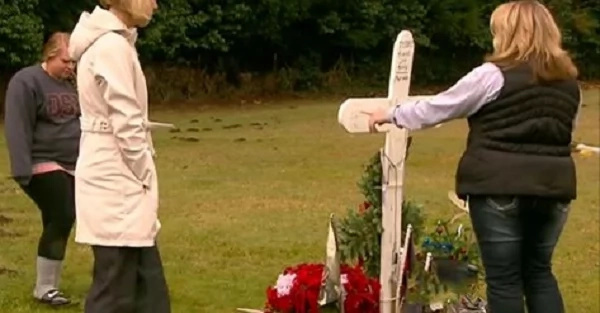 One of the last things Tyson did before death was donating his organs. And one day, while Julie and Whitney were visiting his grave, one of the recipients actually approached them.
Laura Ericks has received Tyson's kidney and pancreas. She was estimated not to live past 40, but she's now 45, thanks to Tyson's brave decision.
Laura was visiting the area with her husband and decided she had to find his grave. Coincidentally, it was Tyson's birthday, and Julie and Whitney were at the grave. After the initial explanation, the women hugged.
Julie came back to the graveyard a few days later, only to discover a message scribbled on Tyson's cross, saying: "My hero. Thank you for the gift of life. Laura".
Source: Kami.com.ph