UN rapporteur waits for official invitation from Malacañang to probe drug slays
- Agnes Callamard, UN special rapporteur on extrajudicial killings, welcomes the invitation of Malacañang to conduct the investigation
- She is still waiting for communication from official channels
- A letter released by Executive Secretary Medialdea showed the conditions that Duterte wants so that Callamard could proceed with the investigation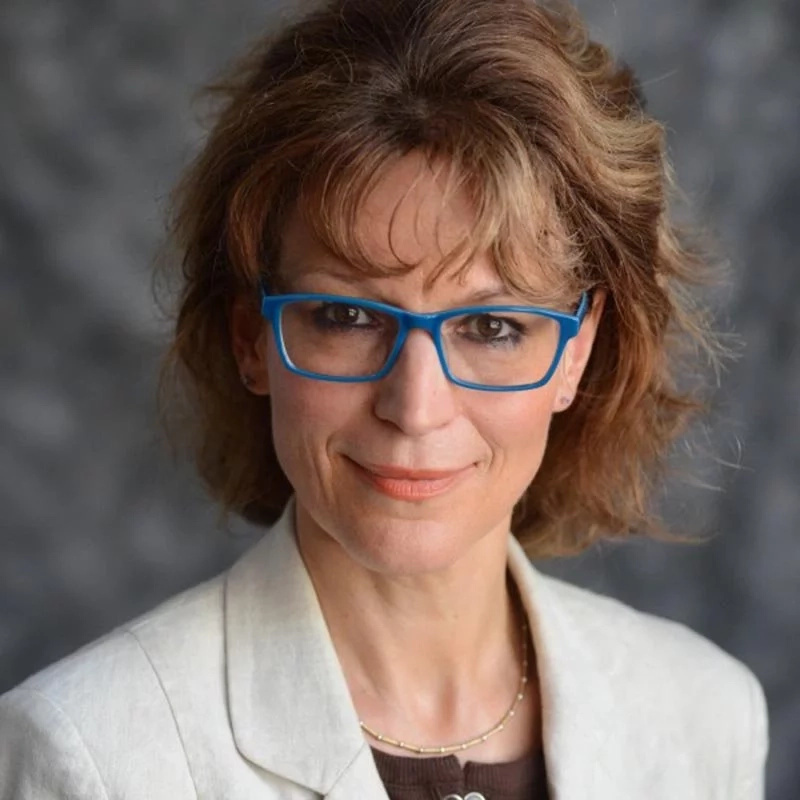 Agnes Callamard, the United Nations (UN) special rapporteur on extrajudicial killings said that the invitation of Malacañang to visit the Philippines and to probe the series of killings that have hounded PH from the time that President Duterte sat in office.
Although the news of the said invitation is all over media, Callamard said that she would still be waiting for an official invitation that would have to come from palace officials, particularly from Executive Secretary Salvador Medialdea.
READ ALSO: 400 businessmen to join Duterte in China
She expressed this desire in her tweet, which stated: "Welcome Media report of invitation to visit #Philippines to investigate #EJE. Waiting for the letter & confirmation by official channels," said Calamard.
Callamard said that she has not yet received the communication from official channels. She said that she welcomes the invitation assuming that it would include certain guarantees from the government such as freedom of inquiry and movement and also freedom of non-retaliation.
She also expects that she would be able to engage with primary actors in the alleged extrajudicial killings, particularly the government authorities and other stakeholders.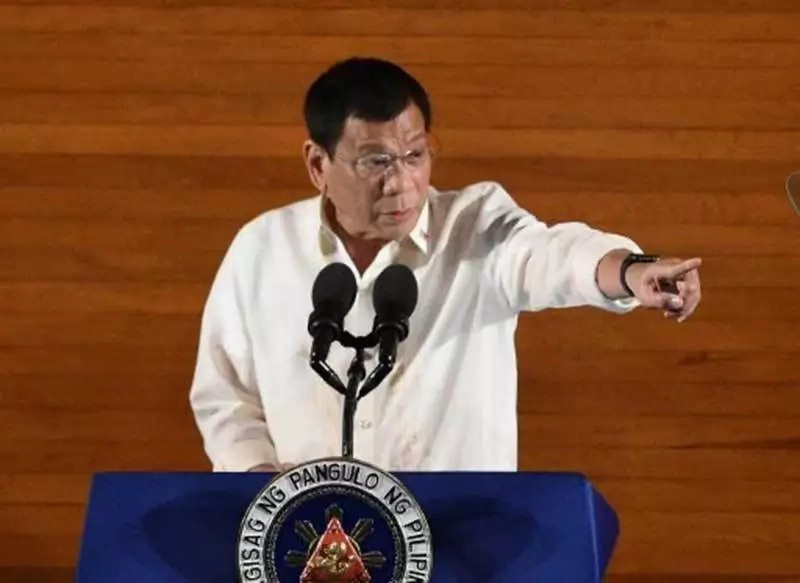 Since Duterte has already given his word, he has, through Executive Secretary Salvador Medialdea, drafted a letter of invitation, but it also has certain conditions that he would like to be met.
The letter, which was written by Medialdea said that Duterte would be asking the UN rapporteur certain questions once her investigation is finished.
READ ALSO: Young Pinoy students risk lives to attend school
In the letter, Medialdea stated, "Since it is this administration that is maligned as being behind these extrajudicial killings, due process requires that the President of the Philippines Republic, be given the opportunity to propound his own questions which every nation recognizes."
The letter also stated that the President has the right to know why the focus of such an investigation is on the Philippines when other nations are also being responsible for the death of many people, which also constitutes as extrajudicial killings.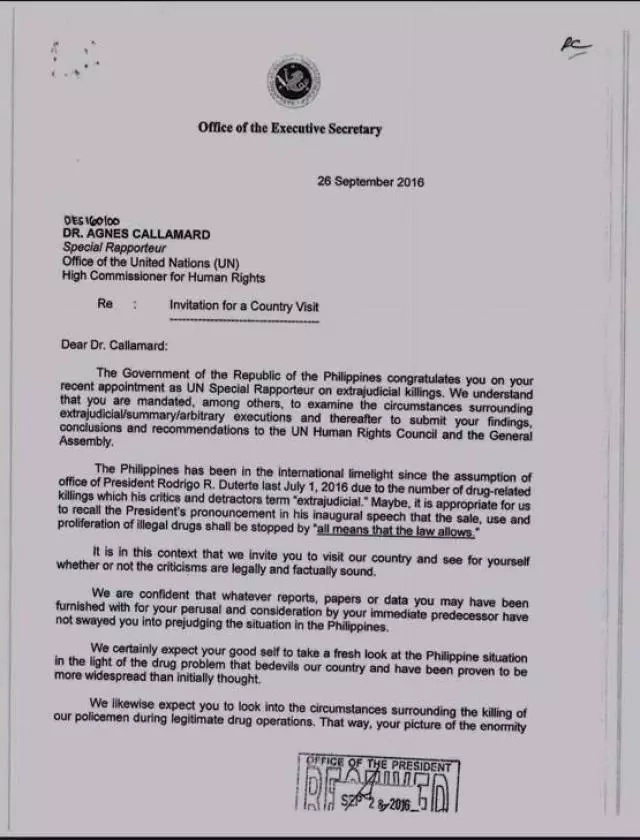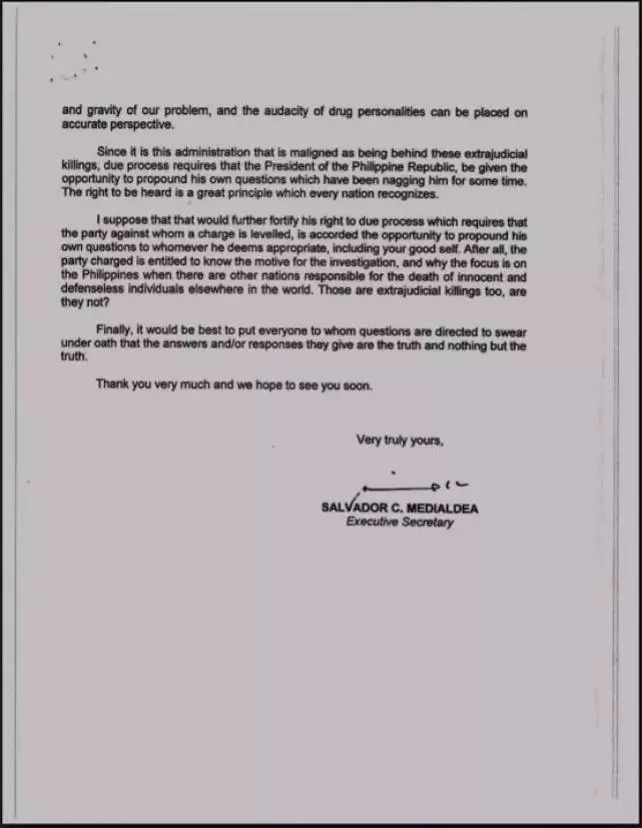 In addition, the parties that would be questioned by Duterte must be under oath.
Another condition set forth in the letter was that Callamard would also have to look into the deaths of the authorities who are running after drug suspects.
READ ALSO: Erap defends Duterte from bashers of tirades
Source: KAMI.com.gh