A girl on Livestream apparently got drunk and was banned for 'stripping down'. It also appears that she has her hands in a spot not suitable for the public, but this may be speculative and unintentional.
However, it would seem that all the fuss may be for nothing as she keeps her bra and panties on throughout. The video is captioned 'NSFW' ('not suitable for work') but she is not ever naked.
She is clearly irritated with the platform, or maybe a bit warm, as she decides that her shirt is not working for her and pulls it off.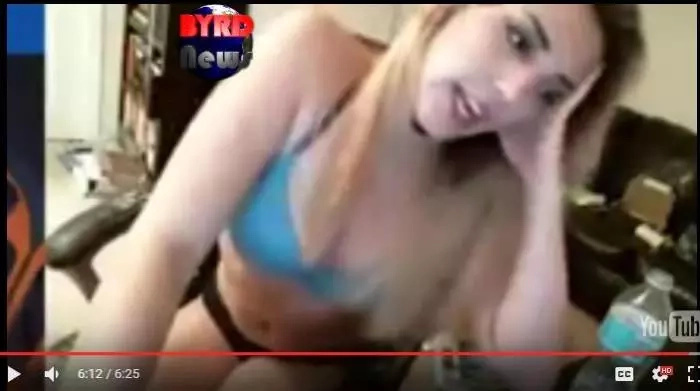 Watch the video and you can decide if this is inappropriate or if there is a whole lot of fuss for nothing.It does seem however that the 'ban' was a bit harsh as no explicit nudity was involved.