- The guinea worm is one of the scariest parasites in the world
- It mates inside your body, and then chews its way out
- International efforts are trying to completely erradicate it
Dracunculus medinensis. Not a pretty name, too many blood-thirsty Transylvanian remembrances. It is actually the scientific name of a worm on the verge of extinction. Yet no activists are coming to its defense, being one of the most horrific parasites to live on Earth.
The guinea worm, technically termed anematode, is a parasite that lives in contaminated water. You really do not want to ingest it. Once its larvae get to the intestine, they literally chew their way out and dig into the abdominal muscles.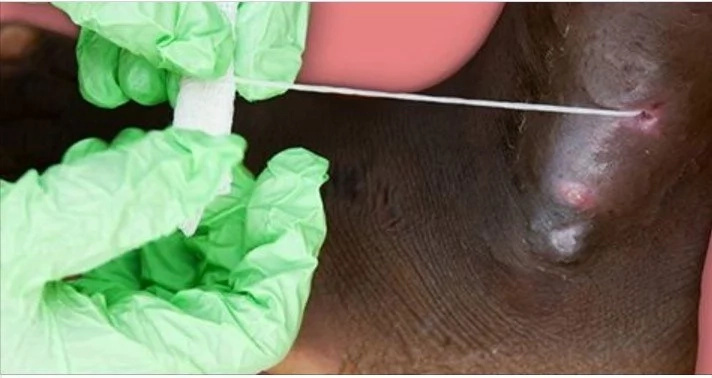 After the larvae grow into maturity, the worms start mating, guess where… in your abdomen -yes, you are reading it right. The female then works its way down inside the leg. These can grow to more than one meter in length.
The last part of their life cycle is something you won't EVER want to experience. The worm chews its way out of the leg or foot, which obviously causes a terrible wound. It gets worse, because the parasite spits irritants on its way out. When victims try to calm the burn by putting their feet in water, the worm expels millions of embryos, starting the process all over again.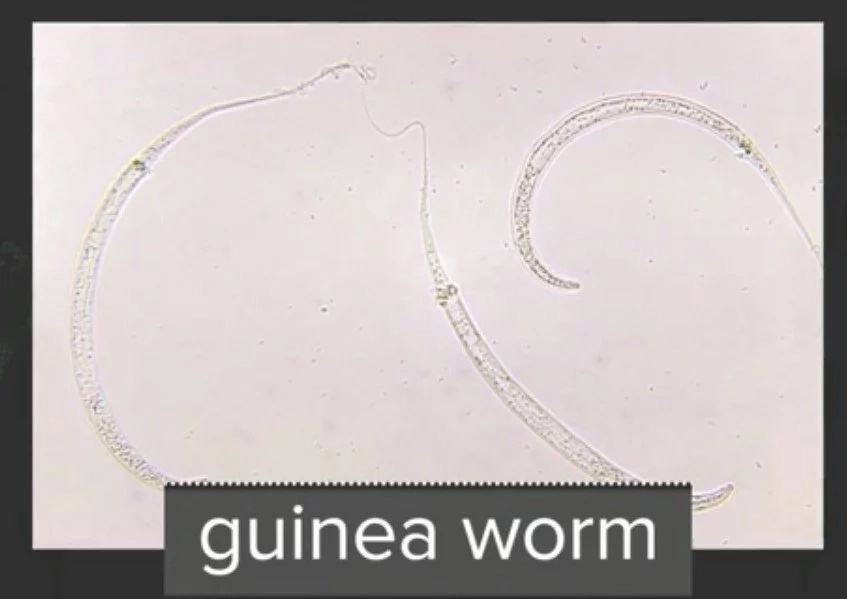 The guinea worm's life cycle sounds worse than the scariest Alien movie ever. And there is still no vaccine or drug against it.
The good news is that this terrible worm has been nearly eradicated, thanks to preventative measures. There were more than 3 million cases recorded in 1980. By 2015, that number came down to a mere 22.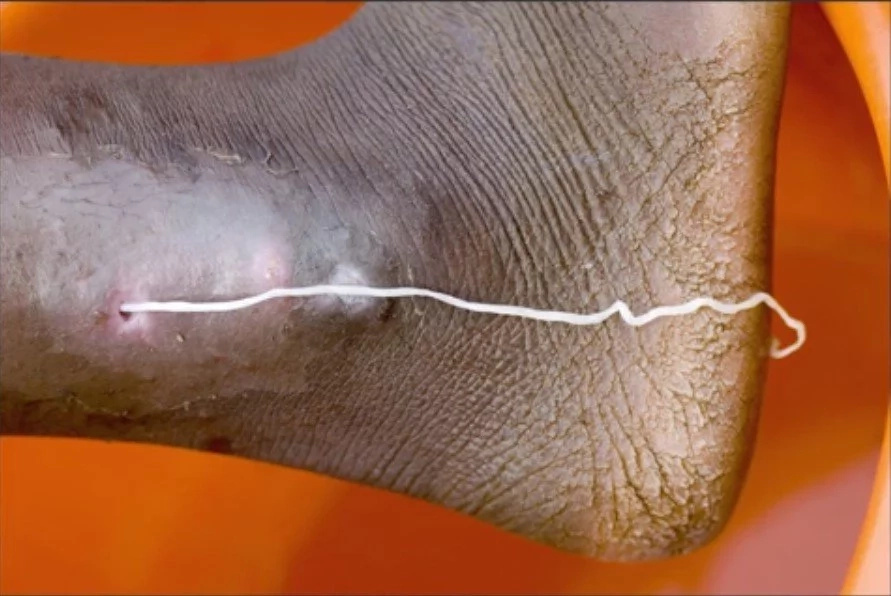 It was thought the guinea worm affected only humans, but now a new adaptation has now jumped over to dogs. Poor lads…
Source: Kami.com.ph