- A bride was filmed being groped by a group of men at a Thai nightclub
- The whole incident turned out to be a charade. The girl was actually a transsexual performer
- People are seen groping and paying the supposed bride
The video of an apparent Chinese bride being groped at a Thai nighclub, has emerged as a complete farce. The whimsical newlywed girl is actually a transsexual cabaret performer, who goes under the name of Miss Bee.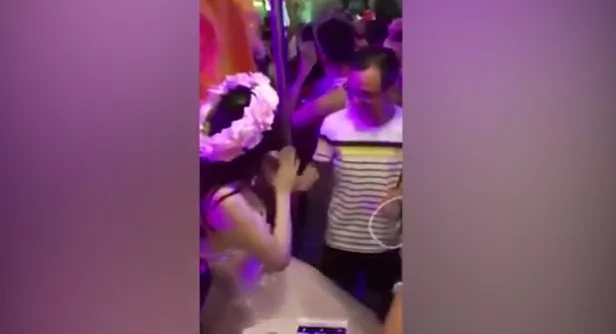 The 'bride' had told a large group of Chinese tourists who were at the club, that she was trying to gather funds for her honeymoon. She would allow them to grab her breasts, in exchange for 20 baht each.
The video clip, lasting 1 minute 30 seconds, shows men -and also women- opening the girl's dress, and touching as well as kissing her front.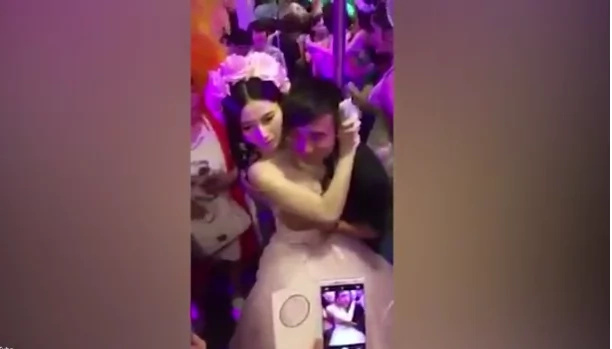 Footage shows Chinese guests giving the money, then the ' bride' proceeding to press their hands to her chest. She even appears to happily pose for photos while being groped, in the middle of the dancing floor.
Pattaya Police tracked down the 'artist' and is charging him with indecent exposure. He claims that he normally doesn't do unusual or obscene acts like the one at the nightclub.
The Thai authorities fined Miss Bee with 5,000 baht.
Source: Kami.com.ph